Featured Question and Weekly Words from Forrest Fenn: Get Back in the Box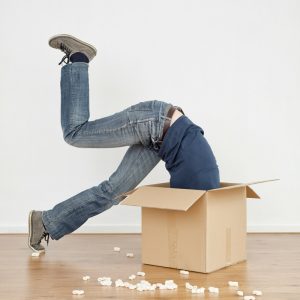 Mr. Fenn,
I am not even close to solving your riddle. I've tried for months and nothing works. I am not asking for a clue to the treasure, I'm asking for a clue to the clues. Please help me.  ~Mary.
Dear Mz. Mary,
The solve is difficult for many searchers because their minds think the clues are tougher to decrypt than they really are.
Some say they are trying to think outside the box, as if the solution lies somewhere out there.
Until now I have resisted telling them to get back in the box where their thoughts are comfortable and flow more easily.
The blueprint is challenging so the treasure may be located by the one who can best adjust. To illustrate my point go to YouTube – Smarter Every Day. f
The above Featured Question is also Weekly Words from Forrest for Juy 1st, 2016. The complete list is here:
Weekly Words From Forrest Fenn
and the link to Featured Questions is here:
Best of luck with The Thrill of the Chase and all that you seek! Treasure the Adventure!
Follow MW on Social Media: