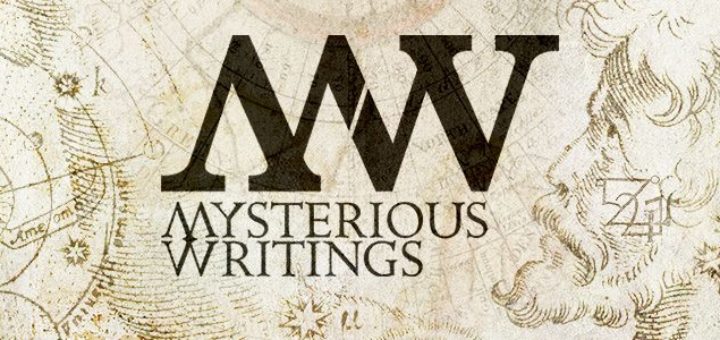 treasure hunts, mystery, and adventure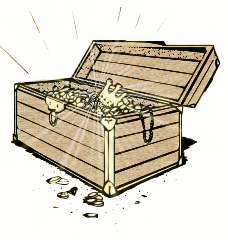 Treasure Hunt Summaries
This page contains a quick rundown, and links to full summaries, of most of the treasure hunts talked about on this site.  Clicking on the category link to the particular hunts brings up all the posts concerning them. However, usually I have written a summary on what the hunts/mysteries involve.  But, since these are found mixed within the categories, I have provided direct links to the Summaries here (and a real brief description of the type and prize of the hunt).
Treasure Hunts
The Thrill of the Chase by Forrest Fenn
The book, The Thrill of the Chase, was written by Forrest Fenn and contains a poem with nine clues. If followed precisely (and understood), this poem will lead a person to over a $1,000,000 (that's ONE MILLION) treasure chest filled with gold and other fine jewels.  It is hidden somewhere in the Rocky Mountains. If You find it, you can have it!
Fandango: The Key to the Wind
This book includes clues to a Master Riddle to solve for a 10,000 dollar prize/golden key hidden somewhere on Mount Desert Island, Maine.
Read and Seek Adventure
Somewhere in the Midwest, North of Hell but South of Paradise, is a secret location worth $700 in Gift Cards.  Read the book for clues to a poem directing a person to its exact location and forward a solution via email.  If you are the first to identify the location correctly (and forward the claim), you win the Gift Cards!
The Bossall Treasure
The search for The Bossall Treasure includes lots of history and adventure! It is a hunt for a golden Lorraine Cross hidden somewhere in the UK. (out of country searchers can submit correct solution to claim prize).  The book containing 11 clues within its text and images can be downloaded or purchased on The Bossall Treasure hunt website.
The Oracle: Lost in Time
Available to Download or buy Print, this book contains clues to a Token hidden somewhere in the UK (out of country searchers can submit correct solution to claim prize).  This 'Token' is redeemable for a prize currently valued at around 6000 dollars (5000pounds).
Breakfast Tea & Bourbon Treasure Hunt:
UPDATE: 7/18/2017  SOLVED!  MORE COMING SOON!
A $50,000 cash reward waits to be claimed by solving clues in the book and hunt: Breakfast Tea & Bourbon.  Hidden in the lower 48 states is a 'token' which can be found by deciphering the clues within the story, and then used to claim the cash prize.
CustardQuest Treasure Hunts
CustardQuest.com is a hunt for various cash prizes.  A searcher is told to; Read (the story of the site), Unravel (clues to the special CQ stone hidden somewhere across the United States), Retrieve (the stone with a code), and Redeem (for cash prize on site).  Currently, three hunts have been solved.  However, one remains unsolved and holds a cash prize of 200 dollars.  It is said there are more hunts to come.
52 Master Pieces Puzzle Hunt:
A puzzle site which encourages and inspires creative thinking.  Although major prizes for the bonus hunt have been claimed, anyone who solves a Master Piece receives a 'Certificate of Achievement'.  The site is a great resource for challenging minds and having fun!
The Secret
Published in 1982, The Secret provided 12 verses to match to 12 images for the solving and discovery of 12 hidden casques.  Each casque held a key to return for a valuable Jewel.  Only 2 have been located so far.
The Whistle Pig
A book filled with short stories that provides clues to a 'key'.  The 'key' has been hidden and in place since February 2, 2003. Again, this key is somewhere within the United States.
Historical Hunt
Historical Hunt offers puzzlers a chance to learn and discover history, while searching on Land (during summer months) or Internet (during winter months) for treasures.  Prizes vary.
The Unicornis Manuscripts
This book includes a poem that speaks of a Silver Bound Spiral Horn buried beneath the ground somewhere in North America.  It has been hidden since 1983 and remains yet to be discovered.
The Beale Papers
The Beale Papers, if true and when deciphered, would lead a person to gold, silver, and jewels hidden in Virginia in the early 1800's.  This treasure would now be valued at over 63 million if found today.
The Dutch Shultz Treasure
Before going to trial for tax evasion, it is believed Dutch Schultz, a wealthy New York City gangster of the 1920's and 1930's, hid a valuable cache in the Catskills in order to keep his money safe if he went to jail.  It is rumored that he died before he was able to retrieve it, and the immense stash remains hidden in some unknown location today.
Cowboy: A Treasure Hunt
CURRENTLY ON HOLD (Treasure location needs verified)  Cowboy is a book containing puzzles and clues to 1,000 dollars cash hidden somewhere in the lower 48 states.
Other types of TREASURES too:
Other Treasure Tales, and More (search the site)!
Unsolved Mysteries to Solve
Maranatha- Et in Arcadia Ego
The search for a secret Key and the discovery of the Holy Grail was initiated in this 2005 treasure hunt book.  The hunt and million dollar reward have since been discontinued; however, the search remains for the meaning of the Key, and how it may be used to find the Grail.  (Books can sometimes be found on sites like eBay, but, the text, images, and clues, for the hunt have been graciously allowed to be posted here.  If interested in a book, though, please contact me)
Rennes le Chateau
The mystery of Rennes le Chateau includes accounts of possible lost treasure or valuable kept secrets.  The assertions gain validity from the area being rich in history and by a priest, Berenger Sauniere (1852-1917), who is known to have spent unexplainable huge sums of money.  Beliefs he left clues in the renovations of his church are suspected.
Nicolas Flamel
The legend of Nicolas Flamel (1330-1418) includes his success in decoding a mysterious book that revealed the making of the powerful Philosopher's Stone.  He was believed to have used the Philosopher's Stone to turn lead to gold, and became wealthy beyond measure.  Searchers seek to validate these claims, and learn the secrets of his riches.
The Ultimate Quest
This is an unsolved treasure hunt book. The author, William Lynhope, claimed to have discovered the actual history of the true 'Holy Grail' and said the book would lead a person to the same secret.  This book is out of print, but occasionally can be found on sites like eBay.  However, PLEASE, don't pay some of the ridiculous prices sometimes asked for.   (I include this hunt on the site for those, like myself, that have the book and continue to work on it from time to time)
Successful Solves
Somewhere hidden in Raleigh, North Carolina is one American Eagle Gold Coin to find (over $1000 value). Clues to the exact location are found through the download of a Scroll.
The Undercover Job
The Undercover Job invites you to become one of their daring co-agents in search for the valuable secret depot 2BSTX.  Involving nine missions, you attempt to decipher codes concealed in music.- solved
I enjoy the search for treasure and share my thoughts and adventures on the hunts I work on. If I get stuck or need a break from trying to solve one hunt, I simply ponder another. I feel, sometimes, this offers a nice refreshing timeout, and when I return to a hunt, I usually come back with a different perspective or method to approach.
There are many other hunts available to which I haven't mentioned. In time, I hope to at least offer a summary on some of these. Obviously, I don't have time to actively work on them all (I wish I did-lol), but I do like to know the options and plan to expand this site with resources for such.
If you have a hunt, or know of one, please contact me with me further information. I would be happy to look into it!
Plus, feel free to follow/friend me on Facebook, as I continue to share thoughts and news on Treasure Hunts!