The Thrill of the Chase Treasure Hunt: Six Questions with HappyThoth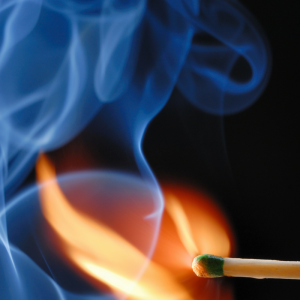 Our next in line of Six Questions with Searchers of the Chase is below.  (Read more on how to Send MW Yours)
Six Questions with HappyThoth on The Thrill of the Chase Treasure Hunt
"Do you hear the sweet smoke of friendship?"
1)When did you first hear and learn about the Treasure Hunt?
After puzzling long and hard on the Maranatha mystery and a little more on Fandango, fellow QnAr, Astreeturover, pointed me in the direction of the Chase around summer of 2013
2)What inspired you to become involved and begin searching?
My d'sire was set afoot as soon as my inner spire picked up on the depth Forrest's disarming honesty
3)What is your most favorite part about the Treasure Hunt so far?
I wood say that my favorite part of the hunt are the Treasures found that are completely unexpected
4)What is your least favorite part about the Treasure Hunt so far?
The least comforting part for me is the feeling of anxiety that someone may find the treasure before me.  Butte the beautiful thing I try to remember here is that there is always a bigger picture.
5)What is the best or most unique thing you found while searching for Forrest Fenn's treasure chest?
Unique for me recalls "unique ny".  It may be corny, but to me, ny is unique in June.  My name is Jerry Elizares (esquire) and the most unique thing I've found in this search are pisces of my elf.
6) What more would you like to say?  
Where there is fire there is smoke, Satis quOd Sufficit, 3pm, slown down, familiar, non deerit alter aureus, allll the way home.
Thank you for sending in your responses, HappyThoth.  I'm going to have to do a little searching with your answer to #6 though!  You are always fun and 'happy'!  I remember the great times of Maranatha!  And they still are.  Our pasts are filled with various treasure hunts (enjoy them all), and so will be our futures.  So happy myself that you are part of this journey!
Best of luck with all that you seek and always Treasure the Adventure!
Quick note:  Please keep sending in answers.  I have received many and will be posting them every few days (so not to overwhelm all at once.)  But let me say….
They are all so special and unique!  I just love them and can't wait to share them.  They really show the heart of the Thrill of the Chase treasure hunt!
Thank you for them.
Follow MW on Social Media: