The Thrill of the Chase Treasure Hunt and Six Questions with Joseph Beck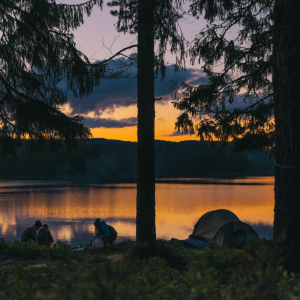 Seventh in a series on Six Questions with searchers of the Thrill of the Chase Treasure Hunt. Questions are asked and then answered by those who are enjoying Forrest Fenn's dare!
(Read how you can participate)
Six Questions with Joseph Beck
1)When did you first hear and learn about the Treasure Hunt?
2013.  I was looking for information on 'A Treasure's Trove' when I came across an article about a hidden treasure in the Rockies.
2)What inspired you to become involved and begin searching?
My Father was diagnosed with cancer, and it seemed his mind was preoccupied with the doom and gloom of it all. I searched for A Treasure's Trove because I had heard of that awhile back, thinking it might direct his attention to something that didn't involve his demise.
I then found article after article about some man named Forrest Fenn and how he hid a treasure in the Rockies for all to seek. My Father was only mildly interested but supported my wanderlust for the chase, he even bought me a metal detector to aid in the search.
I tried so hard to get my dad involved to no avail, he wasn't well and the reality of stage 4 melanoma had gotten the better of him.
But to sum it up, my reason was my dad.
3)What is your most favorite part about the Treasure Hunt so far?
The idea of it all, I love someone would do such a wonderful thing
4)What is your least favorite part about the Treasure Hunt so far?
My Father passed away in February of 2015, he actually agreed to go with my fiancé and myself to check out a locale in NM, but his heart gave out from all the treatments before that could happen.
5)What is the best or most unique thing you found while searching for Forrest Fenn's treasure chest?
These wonderful cooky people that are obsessed with the Chase, yes I love the Chase but reading the blogs and posts that include the most obsurd solves gives me a chuckle or another concern for humanity. We all bring a uniqueness and beauty to the chase, so in short, the people involved.
6) What more would you like to say?
I would love to say this…. I hope whomever finds this treasure to understand this is someone else's legacy and to treat it as such. I hope the clever soul continues using this chest to hide more treasures in the future and writes more books, poems, and maps giving hints to the location. I want this to be the beginning of a beautiful legacy and always paying homage to the Man the Myth the Legend, Forrest Fenn.
Such a special reason, Joseph.  Thank you for sharing your heart touching story!  The Chase has been a blessing in so many ways, and I'm sorry to hear the passing of your Dad, but I hope the Chase continues to bless you in other ways.  He is with you.
Please keep sending in your responses to the Six Questions with Searchers of Forrest Fenn's Thrill of the Chase!  They are all so wonderfully special and unique!
Follow MW on Social Media: