The Thrill of the Chase and Too Far to Walk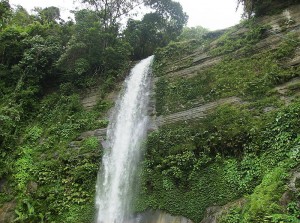 Within Forrest Fenn's poem of nine clues, is a line that says, 'Not far, but too far to walk.'  If searching for Fenn's treasure, a person has to wonder 'how far is not far?' and 'how far is too far to walk?'  The following is a thought I have had on those questions.
For those who have the book, you know the first chapter is entitled 'Important Literature.'  In this chapter Forrest tells of his going into a Borders bookstore and doing a little 'investigating' on books.  Since he hadn't gone to college, he thought maybe he missed out on some 'good books'; the books all college folks read.   He read some; threw some in the trash. 🙂
Although not mentioned in Forrest Fenn's first chapter, Too Far to Walk by John Hersey is a book which is sometimes read during college.  Remember those 'subtle clues' Forrest talked about; could 'important literature' have been one?
Too Far to Walk actually gives a few different interpretations for 'what is too far.'  However, at the end of the first part, Hersey's book says, "He mailed the letter, too;  but he neither ran nor walked to any class at all.  It almost seemed too far to walk anywhere now."
So……Anywhere is 'Too Far to Walk' with this particular sentence.  He went nowhere.
The sentence in the poem which includes 'too far to walk' is as follows:
Begin it where warm waters halt
And take it in the canyon down,
Not far, but too far to walk.
What if 'take it' is referring to just your 'gaze'.  What if 'where warm waters halt' is referring to a place which 'halted you?'  It may not be where 'warm waters' halt, but where warm waters 'halt a person' because of the beautiful view (like Fenn's waterfall).  Take it in the canyon down, could be saying, 'let yourself wonder at the view.'
The above would then fit well with, 'Not far, but too far to walk' as being 'standing still.'
Now this is just a thought for today.  Lol.  It could be totally wrong, and I am sure like all of us working on the puzzle, I will (and have had) many other thoughts as I continue to contemplate the poem.  Feel free to share your thoughts below or follow me/friend on facebook as I will be sharing other ideas on this hunt and other hunts, and mysteries, as well.
Best of luck to all….
(photo credit- Wikimedia- public domain- random waterfall)
Follow MW on Social Media: