Review on Forrest Fenn's New Book: Once Upon A While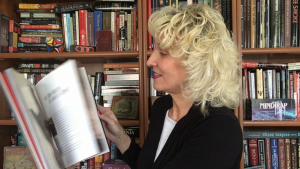 I have to say, when I opened my package with Once Upon A While in it, I was most pleasantly surprised by the size of Forrest Fenn's new book.  It's a heavy 176 pages!
I was mistakenly thinking, because it was paperback and only contained 39 stories, it was just going to be a thin volume.  I'm so glad I was thoroughly wrong!
The book is exceptional.  Like his previous two, it is bursting with entertaining, heartwarming, comical, and thought-provoking stories.
Forrest's memoir impresses upon a person's heart, mind, and soul in a way that is difficult to describe.  After reading the powerful snippets, I can only say I was touched, shaped differently, as if his words were able to carve off rough edges of my spirit. The result is I feel uplifted, impassioned, and craving to do more.
I had recently shared the following thought on my Facebook page, "The difference in living an ordinary life and living an extraordinary life is adding the extra to it."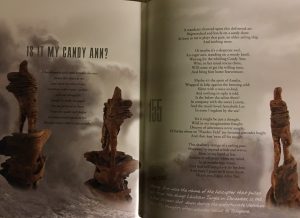 That sentiment helps expound what is revealed in Forrest's stories. Forrest has brilliantly added 'The Extra' while living his life, and from doing so, he unobtrusively inspires each of us to do the same.  His words ignite something deep inside which fills a person with a belief to do it too.
I'm sure each story shapes a person's spirit uniquely, but I don't feel anyone can go away after reading the book without sensing a change in themselves for the better, or to appreciate life more beautifully. I feel because you admire the life lived, experiences and wisdom gained, and the humbleness felt while reading the stories, it just naturally happens. The tales of Forrest's lifetime relate and spur a person higher.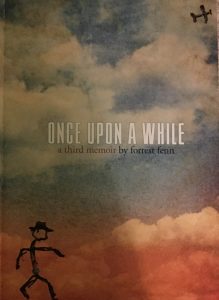 As Lou Bruno mentioned in a recent Six Questions about his working with Forrest, 'Forrest is demanding and that, at times, has caused much stress.  But Forrest has reminded me with every project that, 'if it were easy, everyone would do it…'.  Forrest often pushes us to our previous 'end of the line.'  But alas, that is how greater things occur."
Forrest has a rare talent to be able to arrange words to do just that. They encourage us to explore our self-limiting edges, and realize 'Extra' is beyond them!
On one of the pages of the book, Forrest's pen cleverly and secretly summed up his own book:
Some great objects just stand out above everything else.
Like said, I believe Once Upon A While is one of those objects.
Here is a video of the above review:
If you haven't entered for your chance to win, please do.  Entries close on November 22nd, and a random drawing will be held on the 23rd. Winner will notified and announced on media channels and the right sidebar of this site: