Hidden Treasure 'Somewhere in the Midwest': A Read and Seek Adventure by Martin Smith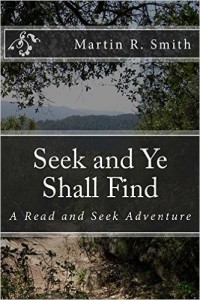 While hunting for Forrest Fenn's treasure, Martin Smith was inspired to create a treasure hunt of his own. Published in late September 2015, his book is called Seek and Ye Shall Find: A Read and Seek Adventure. It's available on Amazon.
Searchers read his book, and then seek out an actual hidden treasure. By discovering clues within the story, and following a poem at the end, searchers can realize the location. Adventure will definitely be found by taking part in the hunt! Which is always a treasure too.
Martin's prize is a secreted 'geocache' currently worth around $1000 dollars. It contains a 'cash reward', which has potential to grow over time, and other fantastic items as well. Some of which include twenty 1943 steel pennies, a Greek coin, and Roman ring.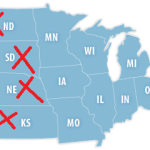 Martin says the treasure is 'somewhere in the Midwest', which includes the states; Minnesota, Iowa, Missouri, Illinois, Wisconsin, Indiana, Michigan, and Ohio. Oh, the Midwest could include North and South Dakota, Nebraska, and Kansas, but Martin has eliminated those states, so they aren't to be considered. Lol
How awesome is this? I just love the creativity and adventure found by seeking treasures. And one treasure I found already from this hunt is the wonderful story of Martin's. Sure, like Fenn's book, The Thrill of the Chase, it is a memoir, but life is filled with so much, you can't help but relate, enjoy, and feel a deeper sense to it all.
I especially love the reward Martin says he found by writing and creating this intriguing hunt. He mentions, as a father of two children, his book has encouraged his children to ask questions about his life growing up. How wonderful for a family to learn about each other. So often it seems time flies by and precious memories, treasures, go forgotten.
I am happy to include this hunt on this site. I'll be writing more about it in the future. It's another HUNT! Hooray! I love them all. I do.
I love the inspiration they give to explore. There is something within ourselves that craves such, and so I am grateful for Martin for taking his time to share part of his life's adventure to urge us on with ours!
Read and Seek Adventure Website
Best of luck with all that you seek!
Follow MW on Social Media: