Forrest Fenn Treasure Quotes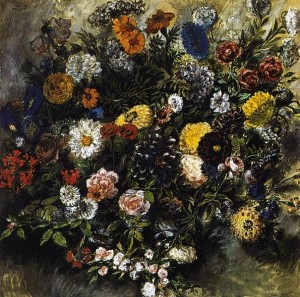 Forrest Fenn treasure quotes is a collection of 'rare jewels' that are as valuable as his hidden chest of gold in the Rocky Mountains.  Proverbs 20:15 states, "Gold there is, and rubies in abundance, but lips that speak knowledge are a rare jewel."
Unlike his secreted bronze lock box, tucked away for only one worthy finder, his words are easily found and available to all those who simply open up one of his books, has the opportunity to meet him, listens to his interviews, or the many other ways he shares these precious gems.
I will continue to add to this over time…I know there are many I haven't included today, and I am sure Forrest will speak more treasured words in the future.  I am looking forward to adding to these tiny strings of knowledge.  (It is my 'string collection.')
Which takes me to the first of Forrest Fenn Treasure Quotes:
"We are all temporary statements, like a cut bouquet"
"We are all here only for the pleasure of others"
"Some stories must move at their own pace and in their own time"
"Gaining experience isn't always peaceful"
"Time had taken them apart but it eventually brought them back together"
"Ring the bell loudly- for he who dies with over fifty dollars is a failure"
"Only experience can teach thoroughly"
"The past will always be contradictory when told by one person at a time"
"The human mind somehow wonderfully conjectures that the body in which it resides is important"
"The Key word is contentment.  If you can find it, everything else has already fallen in place"
"No time spent in thought is wasted and nothing is too small to know"
"Sooner or later each of us will be nothing but the leftovers of history"
"Some secrets are best left alone"
"Confidence can only come with knowledge and training, although a good ego helps"
"History doesn't reveal the alternatives"
"My church is in the mountains and along the river bottoms where dreams and fantasies alike go to play"
"Sometimes it's good to just slam the door on a relationship and start over"
"I'd rather have a bad painting by a great artist than a great painting by an unknown"
"I guess something is stupid only if it doesn't work"
"Fun is where you find it"
"Each artifact that is not recovered is a book that will not be read"
"Equal means equal"
"When a sound breaks the calm of the canyon, I know it's something important, and I quickly turn"
"Oh, tell me wise sir, Where are the treasures?  And the wise man replied, "Wherever you find them"
I find treasure in the above quotes; hope you enjoyed them…please feel free to add your Fenn Favorites!  I know there are many more.
Plus, feel free to friend/follow on facebook as I continue to share thoughts on quests for treasure and will be posting a 'Friday's Fenn Favorite'!—- This begins Friday, October 18th.
Since 'Fenn Favorite' can be taken to imply both a favorite quote said by Forrest Fenn, and also a favorite quote of Forrest Fenn's, I asked Forrest if he would be willing to share some of his favorite quotes by other people with us.  He is so nice.  He has agreed.  So after the first initial quotes, once every three weeks I will post one of Forrest Fenn's favorite quotes (This is because the third time is a charm and he is).   The other two weeks will be favorites said by him.
Follow MW on Social Media: