Featured Question with Forrest: X on a Map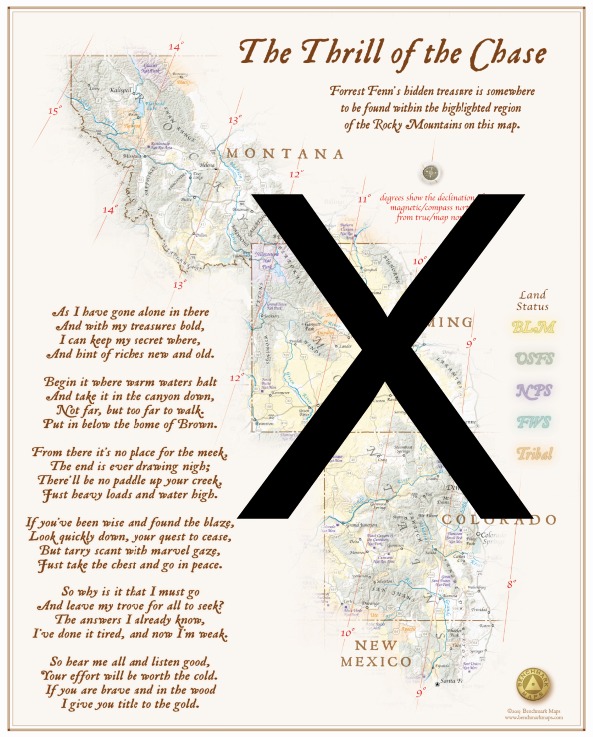 Forrest Fenn I hope,
I am new to the treasure search and there is so much contradictory information on the blogs I don't know what to believe and what I shouldn't. It must be just as confusing for you to read. Can you tell me anything that will help me? Thank you Mister Fenn. Adell
PS, I am a city girl.
I will try Adell.
Read the blogs for entertainment, and the poem like you were going to put an X on a map. Beyond that I am not compelled to reiterate. Hunt prepared and go safely. Good luck. f
Other links of interest:
Many other links can be found here:
Best of luck with all that you seek!
Follow MW on Social Media: