Featured Question with Forrest Fenn and The Thrill of the Chase Treasure Hunt: It's a Map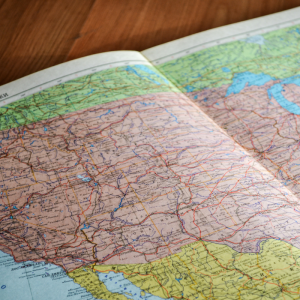 Hi Fenn,
I've read your wonderful books and they didn't help me one iota. The poem with your precious 9 clues is ambiguous, which means absolutely worthless in my opinion. I don't think the bronze box can be found using the information that is currently available. I have arm chaired this thing to death. Why don't you give me something I can chew on?
Thanks for nothing, Outta Here
Well Mr. Outta There, I will give you something to chomp on.
Stop arm chairing that thing to death and get out in the trees where the "box" is, but before you go, look at the poem as if it were a map, because it is, and like any other map, it will show you where to go if you follow its directions. f
Best of luck with all that you seek!  Always Treasure the Adventure!
.
Follow MW on Social Media: