Featured Question with Forrest Fenn and The Thrill of the Chase Treasure Hunt: Catsup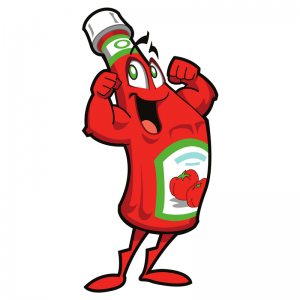 Mr. Fenn, you were in the military for twenty years and most of us never served. There must be incidents from those days that still stick in your mind. Can you share a few with us?~Thanks, Romnella
Sure Romnella, there are many.
Sometimes my memory harkens back to an incident that happened in 1950. I was a new private in the Air Force and was totally overwhelmed by high ranking sergeants. Officers didn't bother me because I rarely saw one.
In the mess hall one day I opened a new bottle of catsup. When I did, the rim broke in my hand and small fragments of glass fell in on top. I was justifiably appalled and quickly realized that my destiny was at hand. When I approached the Mess Sergeant the six stripes on his sleeve truly intimidated me, mostly because I didn't have any. And his many battle chevrons glared at me with impunity. I was also overawed by the knowledge that he was a survivor of the Bataan Death March.
But I was duty bound and focused on my mission. "Look Sergeant," I pronounced with malplaced authority, "This catsup bottle is full of broken glass." His look told me I should have eaten it anyway.
"Well Private, what the h— do you want me to do about it? Throw the d— thing in the trash." I was slapped in the face by his words. I didn't think I deserved a medal necessarily, but it could be argued that my alertness and quick action had saved a few lives, and in wartime no less.
Eighteen years later I was a major in war ravaged Vietnam, when I observed a Master Sergeant dump a fifty-five gallon drum of expensive hydraulic fluid on the ground. When I asked what the h— he was doing, he told me that he needed the barrel to make a BBQ pit for the troops.
Well, I didn't know what the h— to say. It was a war zone, and morale was important. I decided to shut up because I was just a Major and he was a Master Sergeant, and I wasn't completely sure who ranked whom. f
Best of luck with all that you seek!  And always Treasure the Adventure!
Follow MW on Social Media: