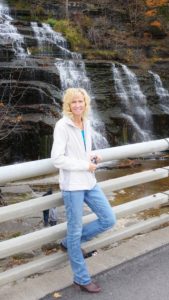 Hello, thank-you for visiting Mysterious Writings.  As the Welcome page states, this site is about different quests for treasure, mystery, and adventure.  So many things! It also features Six Questions.
But to say something about me, and to introduce myself; my name is Jenny.  I live in the U.S. with my husband and our four children where we enjoy a quiet country life.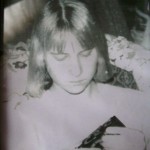 As can be seen in the picture of me when I was younger, I have always been intrigued by puzzles.  The links of that particular mystery soon fell into place after enough persistence, maneuvering, and contemplation.  However, I have discovered not all puzzles are so easily solved.  Many remain.
I feel the abundance of mystery is one of the many gifts of life.  How fantastic it is to know, the more one knows, the more there remains to know; and most importantly, the humbling realization of how much one doesn't know.  The world is an unceasing stream of wonder in which only drops can ever be held for a time.
The information on the site is shared from my perspective.
I should add,
Where needed, permission from the rightful owners has been granted for any and all material posted.
Feel free to make comment, share ideas, or offer insights.  So much is a mystery that a lifetime of compiling would only bring to one place a fraction of what is available to be explored or mused upon. I welcome constructive contributions.  And since Mysterious Writings is an ongoing work, if at first you don't find anything of interest today, please bookmark the site and come back later.  I feel there are mysteries for all of us to contemplate and my hope is that you will find one, if not here, then elsewhere.
I believe it's true,
"To live without a mystery, is to languish."
The Ultimate Game
"The same Solomon the king, although he excelled in the glory of treasure and magnificent buildings, of shipping and navigation, of service and attendance, of fame and renown, and the like, yet he maketh no claim to any of those glories, but only to the glory of inquisition of truth; for so he saith expressly, "The glory of God is to conceal a thing, but the glory of the king is to find it out"; as if, according to the innocent play of children, the Divine Majesty took delight to hide his works, to the end to have them found out; and as if kings could not obtain a greater honour than to be God's play-fellows in that game."—Francis Bacon, The Advancement of Learning (1605)
I thank the authors of Maranatha- Et in Arcadia Ego, whether intended or not, for the Ultimate Game.  The hunt which inspired my quest beyond the ordinary.
Please feel free to friend or follow me on facebook for continuing information on various quests and mysteries!
And you are welcome to visit my other Sites:
Along with being a writer, I am a treasure hunter, game enthusiast, researcher, and founder of Kardtects Building Cards. I manage a few websites dedicated to these varied interests and enjoy sharing adventures in each!
Some of the topics I write about on my sites include: Searching for lost treasures (MysteriousWritings.com (which is this site :)), how to build a card house (Kardtects.com), and Collecting wonderful board games of the 1800's (AllAboutFunandGames.com). I feel Fun is Every Where and I welcome all to join in the fun with me!
My motto is:    Treasure the Adventure!
You might also be interested in the children's books I've written displayed below. They keep with the Questing Theme and are available on Amazon: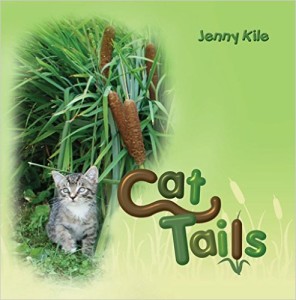 Summary for the book Cat Tails:
Chester, Pete, Sophie, and Max notice they do not have long tails like other cats on the farm, and decide they must be missing! Find out what these four kittens discover on their adventurous search while looking for their long lost tails!
This photographic fantasy is sure to make you smile!
It was inspired by kittens which were actually born without tails on my farm. (well 2 had no tails, 2 had half tails).  I followed them around one summer, photographed them, and decided to write the imaginative story.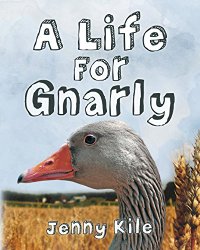 Summary for the book A Life for Gnarly:
As the only goose on the farm, Gnarly wasn't sure where to live. She didn't want to live alone and wondered if there was a perfect spot on the farm for her. Where would you live? Would you like slopping around in the mud with the pigs? Maybe you would prefer living with the mischievous cats or rambunctious goats? What about swimming with the ducks all day?
After venturing from animal to animal, read where Gnarly finally found her ideal spot to be. It will surprise you!
This book too is a photographic fantasy based on an actual goose on my farm. Gnarly passed away not long ago.  We miss her, and so did the animals she had chosen to roam with.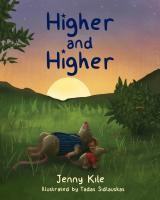 Summary for the book Higher and Higher:
"Stars are guiding night-lights. They uplift our hearts and inspire us to strive higher and higher." ~jenny kile
Taking time to gaze up at the stars with Old Mouse, Little Mouse is amazed at how high he can see. He discovers there are no limits and begins to dream of things beyond the stars. This charming story will encourage readers to wonder what is higher than the stars and to go where dreams wait to be realized.