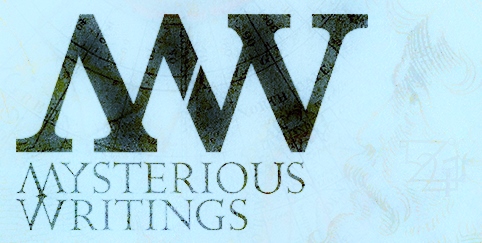 "If there wasn't anything to find out, it would be dull.  Even trying to find out and not finding out is just as interesting as trying to find out and finding out; and I don't know but more so." ~  Mark Twain
The above quote encapsulates the purpose of this website.  It is a quest into differing adventures, mysteries, topics, matters, and treasures. A great place to start to get to know some of these is Treasure Hunt Summaries. This page provides a sample list of what you will find here!  AND what Treasures (IN GOLD AND CASH REWARD) are OUT THERE for you to find!  Wouldn't it be great if you found the Million Dollar Chest of Gold hidden by Forrest Fenn?
Destinations are not always known, nor always found.  However, the explorations are enjoyed and treasures of various types are always discovered.  Feel free to constructively comment, share ideas, or offer insights on subjects discussed.
The site includes thoughts and perspectives on the million dollar treasure hunt of The Thrill of the Chase by Forrest Fenn, The Bossall Treasure, Fandango, The Beale Papers, Rennes le Chateau, the continuous quest for the Holy Grail of the Maranatha puzzle, and much more. The Maranatha puzzle is what inspired my own serious search beyond the ordinary.  It was the original basis for creating this site, and instigator for Six Questions. For this reason, the site incorporates, and continues to discuss, material offered during the puzzle.  Consisting of an array of unique subject matter, the puzzle encouraged a quest for wisdom and understanding.  I'm not sure that ever stops.
Additionally, since I love all searches and find pleasure in other 'mysteries' I, and others, comment on these here too. The site is an ever expanding source for mystery, adventure, and search for treasures.  Be sure to subscribe to the MW newsletter for special featured items.
But when not out hunting down actual treasures or researching possible leads to answer life's mysteries, I often enjoy playing games of similar themes. Pulling down one of the many Treasure Games  from my shelf  is always fun to do.  As a game collector of games from the 1800's and up, I have many.  Besides sharing some of these old games, I will provide reviews for more recent games that you and your family could enjoy if wanted.
You may notice the website features Six Questions.
'Six Questions' are interview-like discussions with individuals who, I feel, inspire each of us to go beyond the ordinary.  They are with people who are actively exploring and are willing to share their adventures with others. They offer intriguing insights into life's journey.
The site hopes to strengthen and inspire you on your own quest for whatever you seek.  I believe we all intuitively sense a desire towards an adventurous seeking.  Is it so dissimilar to the search for the 'Holy Grail'?; (defined as 'something of immense worth and treasure')
I invite you to share in the journey and follow/friend me on Facebook for thoughts and updates on quests.
You might also be interested in the children's books I've written displayed in the footer. They keep with the Questing Theme and are available on Amazon:
But WELCOME! and please feel free to look around the site and explore! There is a lot within!