Top Six Treasures You Can Find Today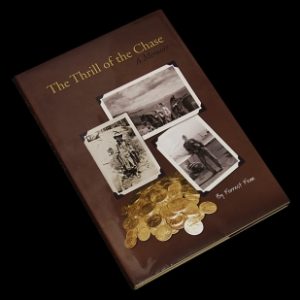 There are lots of different treasures you can actually search for today, and various ways to go about discovering them. Below are the top SIX types of treasures waiting for you and how you can find them!
1)Forrest Fenn's Treasure Chest
The Thrill of the Chase by Forrest Fenn has to be on top of the list of treasures anyone can find today. In 2010, Forrest Fenn, a retired gallery owner from Santa Fe, New Mexico, and millionaire, released a Poem in his memoir entitled The Thrill of the Chase. The poem is said to contain nine clues that once understood correctly, will lead a person to a hidden 1150 AD bronze chest filled with gold nuggets, coins, ancient artifacts, and other precious jewels valued at over a million dollars. It is known to be hidden somewhere in the Rocky Mountains, north of Santa Fe, New Mexico, USA.
2)Fandango and other armchair treasure hunts
Lesser known treasures available to be found are in the numerous Armchair Treasure Hunts with cash or valuable prizes to be claimed. Armchair Treasure Hunts usually involve a book, which contain hidden clues or codes that can be solved from the searcher's 'home armchair'. Solutions to the puzzle books would then lead to a specific location with the secreted treasure or token. If you are able to solve the clues to the location, you go get the treasure.
Fandango is a book with a 10,000 golden treasure (or cash) reward for the solver of its book with visual and written clues. The area for the treasure is known to be on Mount Desert Island, Maine. But you must read the book, solve the clues, and then go search at your deduced location to find the 'golden key' hidden on the island in order to claim the prize. Best of luck!
For more information on hunts, read the page: Treasure Hunt Summaries. There are some other amazing opportunities for puzzling fun!
3)Error Coin Treasures
Every time you receive a coin, it may be an 'error coin' and worth more than face value. They are an additional prize for many coin collectors. An error coin is defined as a coin which consists of an anomaly in comparison to other coins produced from the US Mint.
They come in many forms, and in some cases magnifying glasses are needed to detect them. However, in other cases, like a rotation of the reverse side, the error coins are simple to recognize. An awesome book listing many of the error coins to look for is: Strike it Rich with Pocket Change.
4)Gem Mining Treasures
Across the country are locations where the public can mine for precious gemstones. Visiting one of these places makes for a great family adventure. North Carolina is considered the Gem Capital of the World, and it is here where there are numerous mines you can go to find sapphires, emeralds, rubies, and other stones of value. Some other places to go treasure hunting are the Crater of Diamonds State Park in Arkansas, Opal Mines in Nevada, Gold mining in Butte Recreation area in California, Crystal Grove Diamond Mine in New York, or Rockhound State Park for thunder eggs/geodes in New Mexico.
5)Metal Detecting Treasures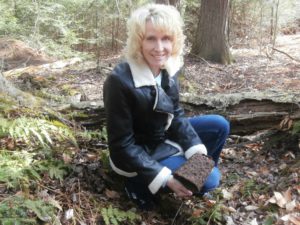 Metal detecting takes a bit of research and perseverance, but can be an exciting hobby with possible grand rewards. There are different search areas to think about. You can Relic Hunt, which might require more historical research to find the best locations, or you can go for recently dropped coins and valuables at more public and high activity places. It is up to you. There are a couple of things to respect though; the laws and the ground. When you metal detect make sure you have permission to metal detect at the location, and no matter where you are, leave the area as it was before you came.
Examples of prime spots to metal detect are ghost towns or old historical places or grounds, high activity areas, beaches, parks, or schools.
6)Forgotten, Unrealized, Lost, or Hidden Treasures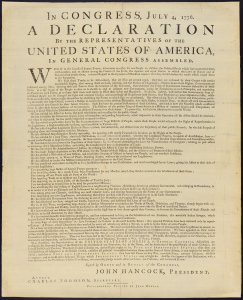 Always keep your eye out for treasure. It could be hiding anywhere and waiting to be found by you! There are numerous stories where valuable documents have been found stored behind pictures, like the Dunlap Broadsides, or a lost treasure is picked up for pennies at a flea market or antique store, like the Faberge Egg found a few years ago. Other treasures have been found hidden within secret compartments of furniture or under the floorboards of an old house or who knows where! Anywhere!
Example of an unrealized treasure are those treasures collected by others. We all are aware baseball cards are collected, but most anything can be, and you might come across the one rare item needed to complete a collection of the sort. Old board games or toys are other examples of what you could have, and be wanted for a premium price by those who collect them.
Treasure can be anywhere! And if you stay aware you might be the person to find one!!
Best of luck with all that you seek, and Treasure the Adventure!
Follow MW on Social Media: