The Thrill of the Chase Treasure Hunt: Six Questions with The Thrill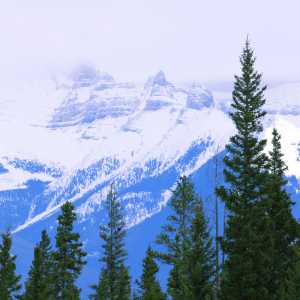 Third of a series on Six Questions with searchers of the Thrill of the Chase Treasure Hunt. Questions are asked and then answered by those who are enjoying Forrest Fenn's dare! (Read how you can participate) 
Six Questions with The Thrill
1)When did you first hear and learn about the Treasure Hunt?
I was inspired by a local news story. The thought that my odds to find the treasure was just a battle of my own wits! I knew that it wasn't so much of a race but rather than if I could migrate to change my way of thinking to understand the way another Homo sapient would?
2)What inspired you to become involved and begin searching?
I didn't have nothing to lose but rather to gain a adventure. I have been on several adventures for the Chase. There's a point in someone's life when they aren't worried about what kind of car they drive or how big their house is and that's what the Chase inspires me.
3)What is your most favorite part about the Treasure Hunt so far?
To be a kid again! We grow up and forget the spark of imagination as a child and the Chase allows me to be a kid again! I believe in a sense that possibly Forrest might live his life the same way?
4)What is your least favorite part about the Treasure Hunt so far?
I don't really think about the monetary value of the chest but more of a quest! The thought that I might find THE one room cabin, 41 Plymouth, or even sitting in a field under a tree that I and maybe Forrest alone has sat under thrills me! The thought that Forrest's past and my present run in conjecture excites me!
5)What is the best or most unique thing you found while searching for Forrest Fenn's treasure chest?
Difficult question to answer? I sent Forrest things I've found that I find unique that I believe that are relevant to the Chase but Forrest don't reply to Chase related questions.
6) What more would you like to say? 
If I find the chest or don't it doesn't matter at this point. The Chase has awakened a inter-child that makes me want to live and I mean live! We work Monday-Friday and pay our bills like robots!
We do as we are told and what needs to be done on every day life but if you don't do something that you can't look back on and laugh you ain't really living IMO!
Thank you Jenny for the Mysterious Writings for giving us a window to look at clues and insight into the Chase!
Thank you Forrest for the Chase!
And Thank you The Thrill for being part of an exciting search community and making it fun! I love the idea there are treasures out there to find.  Like you, it inspires me and makes life exciting and fun!   
Best of luck with all that you seek and always Treasure the Adventure!
Quick note:  Please keep sending in answers.  I have received many and will be posting them every few days (so not to overwhelm all at once.)  But let me say….
They are all so special and unique!  I just love them and can't wait to share them.  They really show the heart of the Thrill of the Chase treasure hunt!
Thank you for them
Follow MW on Social Media: