The Thrill of the Chase Treasure Hunt and Six Questions with Jeremy Parnell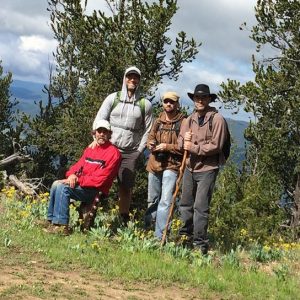 Ninth in a series on Six Questions with searchers of the Thrill of the Chase Treasure Hunt. Questions are asked and then answered by those who are enjoying Forrest Fenn's dare! (Read how you can participate) 
1) When did you first hear and learn about the Treasure Hunt?
When I first learned of Forrest Fenn, I was caught in the awkward years between youth and the midlife crisis. I was staring down a benchmark birthday, and looking for adventure. It was early in 2015, and I watched the video for the NM tourism department. I was hooked immediately. All I knew at the time was that it is "above 5,000 ft" and not in an outhouse. Minutes later I had a spreadsheet of all the places in the US higher than that — I didn't even know it was supposed to be the Rocky Mountains.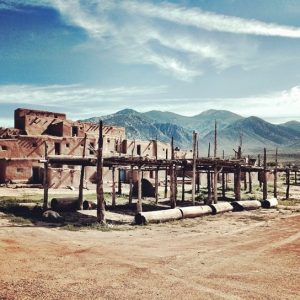 2) What inspired you to become involved and begin searching?
A few months before learning about the Chase I found myself on two seemingly unrelated adventures. First, I decided to go camping in Washington DC. There's a little known national park called Greenbelt, just 10 miles from the museums and just a mile's hike from the trains, only $16 a night for primitive camping, showers, and a great way to visit DC on a budget. You park your car, camp, and take public transportation all over town. So I drove out there and spent a week visiting the Smithsonians.
The second trip was to a convention in Las Vegas for work, staying at the MGM Grand for a week. The two trips couldn't have been more different, but they were taken so close together that I couldn't help but connect them in my mind. I remember thinking: "Well, that's America. You've done seen it all now!" Along comes Forrest Fenn, a true American treasure, and I started reconsidering what constitutes the Great American Adventure. That thinking keeps me going.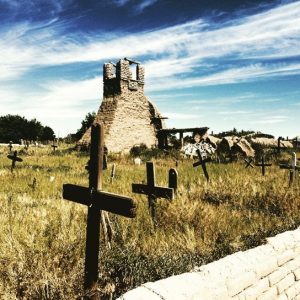 3) What is your most favorite part about the Treasure Hunt so far?
Forrest never tells you how well you're doing. You're left to your own devices to measure your success, both rational and imaginative. You have to challenge yourself.
4) What is your least favorite part about the Treasure Hunt so far?
Forrest never tells you how well you're doing. You're left to your own devices to measure your success, both rational and imaginative. It's challenging.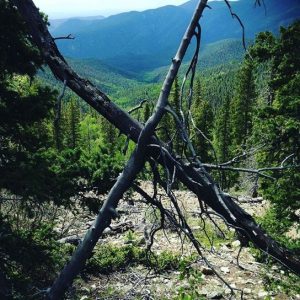 5) What is the best or most unique thing you found while searching for Forrest Fenn's treasure chest?
I dragged my dad and two brothers along for the journey, driving out of central Kentucky, past Louisville and through Indiana, through Illinois, past the Great Arch in St. Louis and the Mississippi River, through Missouri and Kansas and windmills and buffalo, both the plains and mountains of Colorado, and into New Mexico.
We saw elk, prairie dogs, mule deer, big horn sheep, foxes, a gigantic beaver, horned lizards, small snakes, large hares, trout, birds of prey, and a dead hawk. We slept by the Rio Grande. We visited a pueblo lived in continuously for over 1,000 years. Actual tumbleweeds blew across the roads straight out of an old western movie.
None of these are unique sightings for treasure hunters. They're available to us all. Still, from the east, so many of these were new to us. Just before leaving on our adventure, I learned that it was elk calving season, and didn't know what that was. So I spent some cramming sessions learning about how the elk go mad in spring and watched Youtube videos of elk mauling cars.
We were certain we were going to run into them in the mountains and get slaughtered. One New Mexico night, driving through a mountain pass, we turned a corner and up on a ledge above our car was a majestic male elk, towering over us like the Grim Reaper Great Prince of the Forest, one happenstance away from jumping and crushing our car. We thought we were dead. That was unique, at least to us.
6) What more would you like to say?
Thank you, so very much!  Like most people, I always thought that if I met a genie and they granted me three wishes, I'd use the last wish to wish for more. I also like hanging out at Reddit's "Ask Me Anything" threads, so please feel free to AMA me in the comments below. I promise to give a thoughtful and honest answer to whatever you ask."
Thanks again! : )
And Check out his Website: JeremyParnell.com
Hi Jeremy!  Love your story and your answers.  Laughed at answers 3 and 4.  So true.  Thanks so much for sharing.  
Follow MW on Social Media: