The Thrill of the Chase Treasure Hunt and Six Questions with Amy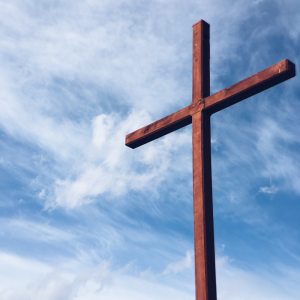 Fifth in a series on Six Questions with searchers of the Thrill of the Chase Treasure Hunt. Questions are asked and then answered by those who are enjoying Forrest Fenn's dare! (Read how you can participate) 
1)When did you first learn and hear about the Treasure Hunt?
I heard about the chase in 2013, Duane's mother had a friend that introduced us to the poem. I read the poem and laughed and said good luck with that. When we visited again, I said let me see that poem again, I read it and still could not figure out anything.
CALVIN was very interested and told Duane and Harold it was in Utah, they went to Utah. Calvin's riches new and old had something to do with oil, they actually found a location of the oil wells. While they were gone I kept trying to remember bits and pieces of the poem, I came to the end is ever drawing nigh, I kept repeating that line, I said this is about Christ, this was during my massage, after I finished I went to the computer and started looking up things in the Rocky Mountains like a cross, I had no idea about a Cross that was hidden in the Rockies.
The Holy Cross Mountain. I called Duane and said, Stop wasting your time and go to the Holy Cross Mountain in Colorado, they did but it was March and snow was everywhere, they could not go to the top of course the gate was locked. This is when it all started for me. My research and thinking has been just unbelievable. This will be my fourth year. 🤦‍♀️
2) What inspired me? I have enjoyed the challenge to want to figure out the poem, and it's like I can't stop myself. 😂
3) My most favorite thing about the Chase has been the people that I get to interact with, on the blog, or Facebook. Forrest has some really neat searchers. It has been fun and entertaining. I enjoy reading what Forrest has to say, I try to find clues in everything. I have enjoyed our time away from home, I needed that. The mountains are just beautiful. Do I get irritated when I leave without the chest, absolutely, that just means I didn't have it figured out, so that's my fault. Do I want that chest, Yes I do. 🌈
4) My least favorite is that I don't like it when he says 10,000 or 100 years, that really bothers me, and when he says it took 15 years to write the poem. To me that says it's to hard to figure out. Seems like it's far far away. I wish he wouldn't say those things. 😐
5) The best thing I found was the Cross in that mountain, I can't believe I made it to the top. It was stunning and Bold. ✝️ it was hidden. I did Begin it where warm waters halt.
We have found those treasure boxes that are hidden, u take something out and put something in. I found some change in a little black bag.
I really enjoyed the time my family went we had fun. ❤️
6) I have enjoyed everything. So proud I got involved. I have definitely been Thrilled. 😉 Even peed on myself one time. Lol ha ha, and my leg sunk in a mud pit. 🙄 My son rescued me and then he was getting stuck. I started laughing at him, he got unstuck and was mad that I laughed at him and he went back to the car. Aren't families just your best friends. ❤️
You are such a fun and beautiful person, Amy.  Thanks for sharing your answers.  It definitely sounds like you are fully enjoying the hunt and are a such a positive and inspiring energy!  Thank you for that!  I am so happy the Thrill the Chase caused our paths to cross!  Treasures found.
.
Follow MW on Social Media: