The Thrill of the Chase Treasure Hunt and Random Words from Forrest Fenn 1/27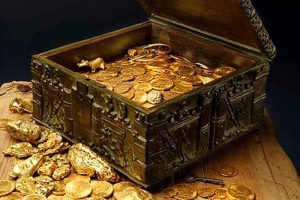 I was so excited to see 'Random Words' from Forrest Fenn in my inbox to share with you all.  Like you all, I miss Weekly Words, and they just brought smiles! (Thanks Forrest).    However, I love the surprises of these so much better, so these are more awesome!  Here they are:
No one ever got rich by overestimating the human imagination. f
As some of you might have noticed, I've changed the site's theme recently, so I thought I would take a moment and share some tips on navigating the various links I have here on this site for The Thrill of the Chase treasure hunt.  Plus, I know there continually to be new people coming to the hunt (WELCOME!), and I thought I would provide a bit of background on them as well.
Along the navigational menu at top, you will see Forrest Fenn's Treasure Hunt— When Hovered over this will provide a more specific Drop-down menu.  Most anything related to The Thrill of the Chase and Forrest Fenn will be found within these links.  What exactly you find in them is explained below in order they appear in the Dropdown.
The Thrill of the Chase: This link takes you to a page which includes much of what is below, PLUS a few extra categorical page links and topics.  For instance, on the linked to page of The Thrill of the Chase is listed Friday's Fenn Favorite which were favorite quotes of Forrest, that he shared with us.  There is also links to Forrest Fenn Treasure Facts, my personal musings on the hunt (some are old and outdated (please know thoughts change..lol), and additional Question Pages- 1   and Question Page 2 (not six questions or featured questions).  There is some other stuff there too.
Forrest's Random and Surprise Words: Any Random Words I might receive in the future will be added to this category.  The link takes you to a categorical page where the previous Surprise Words and any new ones (now called Random Words) are listed.  I never know, if or when, I might receive them, but I am always so honored to share them with you all here.  Thanks for being such a fun crowd!
Weekly Words from Forrest:  The link takes you to a categorical page where all the past (over a year's worth) of Weekly Words are listed.  For the complete list click here:  Weekly Words from Forrest Fenn (and a PDF to download- without comments beneath or links to questions (will be updating soon though).
Featured Questions with Forrest: The link takes you to a categorical page where Questions were asked, and Forrest provided answers for all to share in.
Six Questions with Forrest: Each February 4th, for 2013, 2014, 2015, and 2016, I have had the wonderful and so special opportunity to do Six Questions with Forrest; a unique segment on Mysterious Writings.  Like on that page is listed a Six Questions I did with Douglas Preston, author of the Lost City of the Monkey God, but whois also a personal friend of Forrest, and who saw the treasure before he hid it, and wrote the Codex based roughly on the Story of Forrest's Treasure.
Chatting with Forrest:  This link takes you to a categorical page to posts I have written about 'chatting with Forrest'.  I hope to add more to them soon.
Best of luck with all that you seek!  Treasure the Adventure!  Always!
Follow MW on Social Media: