The Secret of Rennes le Chateau Solved: Questions with Duncan
NOTE: To learn more about this segment, please see the Parent Page (Questions with Duncan), which is listed under the Maranatha Treasure hunt.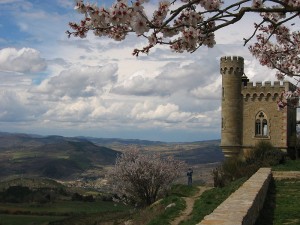 Mr. Burden, Do you feel you have discovered all that there is hidden on the Grail of Rennes le Chateau or do you feel you are still missing pieces?  ~ TD
With regard to what I personally would term as the 'Grail of Rennes le Chateau', as in the subject that was sold at the village, I am confident that the issue, for want of a better word, is solved.
Yet, we are talking about various people and their lives, and subject matter that spans centuries, so there is always extra things to find out. I am still chiseling away at things. D
Much more is being shared on Duncan Burden's own website: HumbleMason.com
I will post a few other Questions with Duncan, and add each to the parent page for easier review.
Follow MW on Social Media: