The New Year and Searching for Purpose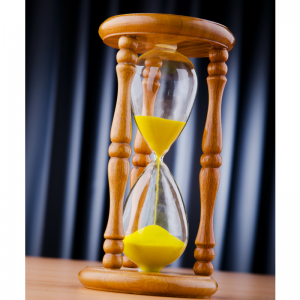 Socrates is known for saying "The unexamined life is not worth living." He was a great Greek philosopher who believed the value of life was realized best or only when a person searched for better understanding or purpose in their own life.  He thought that to realize the best return on investment of living life; a person should take time to examine it first.
For me, to examine a life is to question life's priorities or to ask oneself, "What do I want from my life? What do I want from this investment?" "How should I live it?" etc.
The word invest can be defined as to commit or spend something in order to receive a future advantage or benefit.  And since every person invests time living life striving to receive some kind of future advantage or benefit, it is essential to try and understand exactly what kind of benefit we are investing for.
For example, some people may say they invest their time working to receive the return of money. However, this answer must be examined deeper. Surface skimming is not enough. Is it money they are really wanting? If they were to receive ten million dollars with the condition that none of the money would be spent, would they be satisfied? I think not. It is not specifically money they are working for.  It is how the money can be used or invested again that a person is wanting.
There are no simple answers to questions which cause a person to examine one's life.
And for meaningful, life changing, results, the answers are a person's own to find.   No one else can tell someone how he wants to spend a dollar, ten dollars, a thousand dollars, or ten million dollars.  And that is only one question and mere example of how examining one's life must be deeply considered.
Another most vital question to ask, is not about money, although the following example about money, provokes thought about it.
If a stranger (nonviolently) came up to another and said, 'Please give me one thousand dollars?' what do you think they would say? Would they blindly give their money away? They would most likely ask, or at least wonder, 'what do you want it for?' before giving it.
People without realizing it, however, are blinding giving away something even more valuable than money every minute of the day.
They are giving away time without ever asking or wondering themselves, 'What am I spending this on?'
Mencius, a Chinese philosopher from around 300 BC said,
"To follow a path all one's life without knowing where it leads, such is the behavior of the multitude."
It is true life can continue without ever specifically answering the question of 'What do I spend my time towards? What are my goals? or Where am I going?' But if a person takes time to examine one's life, answer deep questions, then they will find a path which has a greater return on investment for their life.
Life is given for each person to examine. Discovering and deciding life's priorities can help a person find the best return on investment for living. They may come to realize, the meaning of life is to find life's meaning (for them).
Socrates realized this treasure thousands of years ago.  As mentioned above, the unexamined life is not worth living; it would be a path to only a dead end.
Enjoy and invest well always. Treasure the Adventure!  Happy New Year.
Follow MW on Social Media: