The Mystery of Rennes le Chateau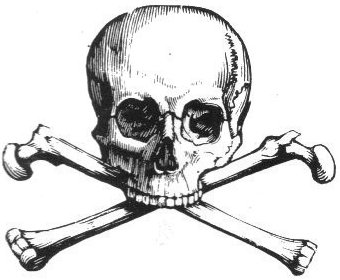 Rennes le Chateau is a tiny village in the south of France with an incredibly rich history.  Because of this, the remote hilltop, and the surrounding area, is full of fantastic tales of lost treasure, dangerous secrets, and hidden messages.  To what degree Truth rests in these accounts is not easily discerned.  For it seems there is a basis of fact that has cultivated into a garden of legitimate questions and mystery. The answers grown and picked from this colorful assortment leads a person on more entwining paths than he may have initially wanted.
In 2003, Dan Brown published the bestselling novel, The Da Vinci Code, which plucked certain notions from this fertile soil and caused Rennes le Chateau to fully blossom.  Brown's book highlighted one of the secrets which had already been proposed for the area; the suggestion that Jesus, not only married, but had children who located here. This Royal Blood was allegedly protected by a secret society called the Priory of Sion.  They guarded the 'Holy Grail' (the bloodline). His fictional story directed attention to many other previous known mysteries of the area and encouraged further exploration into some real-life accounts.
Noel Corbu- the business owner
It appears large awareness of a possible lost treasure in Rennes le Chateau was first promoted by Noel Corbu in the 1950's.  After acquiring an estate once owned by the village priest Berenger Sauniere (1852-1917), and turning parts of the property into a hotel and restaurant in 1955, Corbu started sharing stories with his customers; stories of coded parchments, hidden gold, and lost secrets of the past.
These extraordinary tales were supported by a friendship he developed with Marie Denarnaud. Denarnaud had been Berenger Sauniere's housekeeper and confidant. Mr. Corbu was promised by her that she would reveal to him a powerful secret learned by Sauniere before she died.  Unfortunately, she passed before she was ever able to share her knowledge with him and the treasure remained hidden.
Berenger Sauniere- the village priest
Delving into the life of Berenger Sauniere raises countless more questions. After becoming priest of Rennes le Chateau in 1885, reports he discovered an exceptional treasure of some kind while renovating his church surfaced.  These accounts were advanced by his lifelong activities, provoking ever deeper suspicion.  He is known to have spent unexplainable amounts of money, excavated parts of the graveyard, defaced tombstones, travelled extensively, and entertained prominent guests.
Addition to these unusual behaviors for a small village priest, Sauniere continued to renovate and create.  Up to the time of his death in 1917, he planned and changed the landscape of Rennes le Chateau.  What he left behind in these designs and constructs may hold clues to his presumed wealth and a valuable lost treasure.
Gerard de Sede-the author
As the saga of Rennes le Chateau developed over time, more details of incredible knowledge, supposed riches, secret societies, and more were exposed.   As an author, Gerard de Sede (1921-2004) was inspired to write a book on the mystery of Berenger Sauniere and Rennes le Chateau entitled L'or de Rennes.  This book, later translated into English from the original French by Bill Kersey, would bring into play the secret society of The Priory of Sion and Pierre Plantard.
Pierre Plantard-Grand Master
Many have contemplated whether Pierre Plantard (1920-2000) was actual Grand Master of a secret society called The Priory of Sion or the Grand Master of a complex scheme to claim personal connection to a royal bloodline with Merovingian Kings. Through documents, allegedly discovered by Berenger Sauniere, the assertion was fostered.
As more confounding documents appeared in the Bibliotheque Nationale de France the whole enigma surrounding Rennes le Chateau expanded.  Now, one may get lost in exploring all the different ideas, notions, and theories pertaining to a lost treasure located there.  The field of inquiry has overgrown with speculation, making the search more entangled, and yet, all the more irresistible.
The Holy Grail
Since history has been partially unearthed and proven to hold unexplained circumstances, it will not be silenced.  With real places, real people, real events involved, the truth of the matter patiently summons those who seek real answers.  The paths of discovery wait.  For those who are willing to dig deeper, journey further into history, the treasure may actually turn out to be The Holy Grail.
Please feel free to friend/follow me on facebook for continuing information on mysterious subjects.
Follow MW on Social Media: