Ten Best Quest Quotes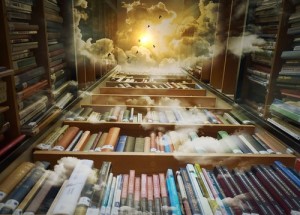 I love reading and finding new quotes. About a year ago, I was talking with a friend who kept a journal, and in turn inspired me to keep one. One of the sections I decided to devote to my Journal is of writing down Quotes I find while researching.
The first is of Proverbs and shares how I feel about quotes. Proverbs 20:15 states, "Gold there is, and rubies in abundance, but lips that speak knowledge are a rare jewel."
As I read various books or articles, I am taken by powerful snippets of words. Here are some of my favorite Quotes concerning the Quest. I hope you find treasure in them too. I think they are like 'rare jewels' and I'm sure I will be adding more. I make it one of my Quests to do so!
1) "I ask myself: are defeats necessary? Well, necessary or not, they happen. When we first begin the Quest, we have no experience and make mistakes. The secret of life, though, is to fall seven times and to get up eight times." ~ Paulo Coelho
2) "Say it, reader. Say the word 'Quest' out loud. It is an extraordinary word, isn't it? So small and yet so full of wonder, so full of hope." ~ Kate DiCamillo, The Tale of Despereaux
3) "We need heroes, however outlandish, because although we might not be slaying real dragons, we all have our Quests." ~Russ Thorne
4) "The Quest for Knowledge is a life long journey whose destination expands as you travel." ~ Jim Stovall (The Ultimate Gift)
5) "The Quest may seem obscure and dark at times; but that is to allure the mind to deeper finds." ~ anonymous
6) "You don't receive wisdom; we must discover it for ourselves after a Quest that no one can take for us or spare us." ~ Marcel Proust
7) "It is the mission of each true knight…
His duty… nay, his privilege!
To dream the impossible dream,
To fight the unbeatable foe,
To bear with unbearable sorrow
To run where the brave dare not go;
To right the unrightable wrong.
To love, pure and chaste, from afar,
To try, when your arms are too weary,
To reach the unreachable star!
This is my Quest to follow that star,
No matter how hopeless, no matter how far,
To fight for the right
Without question or pause,
To be willing to march into hell
For a heavenly cause!
And I know, if I'll only be true
To this glorious Quest,
That my heart will lie peaceful and calm
When I'm laid to my rest.
And the world will be better for this,
That one man, scorned and covered with scars,
Still strove, with his last ounce of courage,
To reach the unreachable stars!"
~Joe Darion, Man of La Mancha
8) "Why seek to scale Mount Everest, Queen of the Air; Why strive to crown that cruel crest, And deathward dare?
Said Mallory of dauntless quest, "Because it's there.""
9) "He who believes not in your quest should not sail with you, so that he won't sink your ship." ~Bamigboye Olurotimi
10) "Everything you possess of skill, and wealth, and handicraft, wasn't it first merely a thought and a Quest?" ~ Rumi
And the Ultimate Bonus:
11) "Finding oneself is the Quest of life." ~ Socrates
Follow MW on Social Media: