Ten Best Mystery Quotes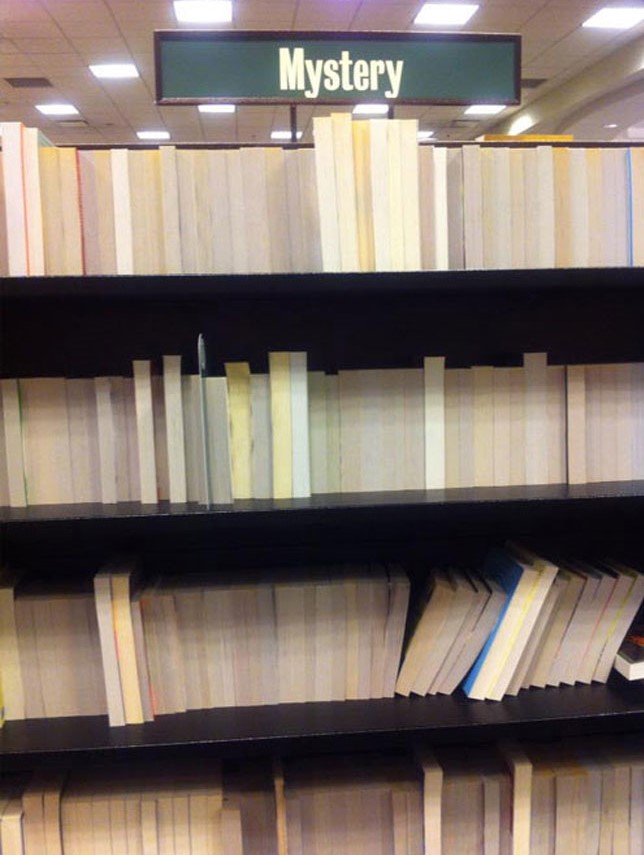 One of my favorite mystery quotes isn't a full-fledged quote, but an image with just the word: 'Mystery' (shown left). Since each of us lives our own story of mystery, never knowing what the future holds, it not only relates that way, but makes me laugh. I am so tempted to do this some time! I think we should plan a night for some mystery fun, and all go to a different 'bookstore/library and turn mystery books around! All across the country. Would that be bad? I can't decide.
I think the image leads to many of the following quotes, because one doesn't know what our final story will be. And it is up to each of us to do our best in creating a most satisfying one for all those around us.
I feel loving and enjoying the Mystery is one of life's greatest adventures. I'm so grateful to know there will always be enough mystery to inspire the heart!
So ten Mystery Quotes that make me reflect or smile are as follows:
1) "The most beautiful thing we can experience is the mysterious. It is the life of all art and science." ~ Albert Einstein
2)'Can the future ever be behind you?' the small child asked. 'Yes,' answered the old man, 'when you stop chasing Mystery.' ~ unknown
3) "Beyond the edges of worn paths are mysteries unexplored." ~ anonymous
4) "Don't let Mystery die behind closed doors. Open, and let Mystery live within you." ~ anonymous
5) If there wasn't any mystery, there would be no life. ~ unknown
6) Yesterday is History. Tomorrow is a Mystery. But Today is a Gift, that's why they call it the Present. ~unknown
7) Mystery creates wonder and wonder is the basis of man's desire to understand. ~ Neil Armstrong
8) The Treasure you are looking for is waiting for you in the place you least expect it." ~ Paul Coelho
9) If there wasn't anything to find out, it would be dull. Even trying to find out and not finding out is just as interesting as trying to find out and finding out; and I don't know but more so." ~ Samuel Clemens
10) Let yourself be silently drawn by the strange pull of what you really love. It won't lead you astray." ~ Rumi
Oh, there are many more that I love…..but I'll let them remain a mystery for now. 😉
Best of luck with all that you seek! Enjoy life's adventure! (and Mystery!)
Follow MW on Social Media: