Smiles and Laughter are Treasures to Share: Have Some Fun!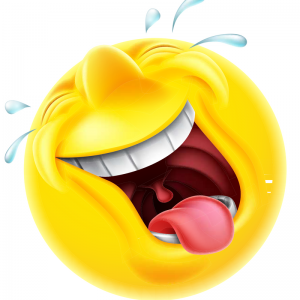 I'm sure many of us have heard the quote, 'laughter is the best medicine' and it certainly seems to be true.  It's difficult to not feel better when laughing, or even if just glinting a smile.   A while back there were some 'jokes' shared in a comment section of this site, and I mentioned I should create a page just for sharing them.
Here is that page. (Link to page will be added to Menu)
Please use the comment section below to add 'jokes' (clean and respectful) (or riddles and puzzles) so whenever a smile or laugh is needed by someone or yourself, you can come here and find one by reading over the comments.
As the title states:  "Smiles and Laughter are Treasures to Share".
Here are some to get started:
Q- If April showers bring Mayflowers, what do Mayflowers bring?
A- Pilgrims
Q- How did the man not get hurt from falling off a 40 foot ladder?
A- He fell off of the bottom rung.
Q- Why do bees have sticky hair?
A- Because they use honey combs.
Q- How do you make a line longer without adding on to it?
A- You make a second shorter line next to it, which would make the first line longer.
Some 'wood' jokes for Forrest Fenn Treasure Hunt fans:
Q- How far can you run into the woods?
A- Only half way, because after that point you would be running out of the woods.
Q- Why can't Christmas Trees sew?
A- They keep dropping their needles
Q-This one might stump you. But can you believe I can cut down a tree just by looking at it?
A- It's true.  I saw it with my own eyes.
Q-Where do saplings go to learn?
A-They go to elementree school.
Q-What did the Pinecone say when it fell from the tree?
A- Nothing.  Pinecones don't talk silly.
And for Breakfast Tea & Bourbon Treasure Hunt fans, you are sure to like Cowlazars video about Hitler working on the hunt:
There was also one made on Forrest Fenn's Treasure Hunt:
Please be sure to Follow MW on Facebook and Twitter. Links below!
Best of luck with all that seek! Always Treasure the Adventure!
.
Follow MW on Social Media: