Random Words from Forrest Fenn and The Thrill of the Chase Treasure Hunt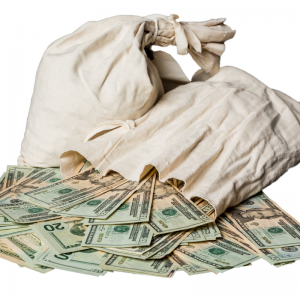 The following are random words from Forrest in regards to The Thrill of the Chase Treasure Hunt:
*If you tell your solve to a friend, don't be surprised if she shops at Gucci while you fill your cart at Walmart. f
The above words were given to me to share with all. They were randomly provided and we never know if or when more might come!  Love it!
Recently, as many know, the year long series of Weekly Words ended.  This list of words can be accessed here: Weekly Words from Forrest Fenn. OR if you would like you can print out the list here: PDF of Weekly Words.  
Some of the weeks were actually in combination with Featured Questions and are links to those questions and answers by Forrest.  I'll be gathering those questions up and providing a PDF on those to print out soon too.  Stay in touch for that!
I'm always so honored to be able to share things from Forrest for all to take part in.  I love the 'Quest', of all things.
The Gift of Wonder, and it's rewards are incredible to me.  Anyone who ever watches a young child will recognize the overwhelming sense of exploration they instinctively possess.  The strong desire to discover, examine, and learn about the unfamiliar or unknown is easily noticed as they move from place to place.
It is this yearning which causes a child to grow in wisdom and understanding.  It is truly a gift of wonder. Without it, one has to consider what life would be like.   What would inspire or initiate discovery?
Francis Bacon is known for his famous quote of, "Wonder is the seed of knowledge." Only with wondering about life, about self, about the Divine, can a person begin to grow.  The wonder craves to be nurtured by each person so knowledge will sprout.  As it expands, so does the awareness of the immense greatness to be found within the world.
I'm reminded often, when life feels static, to make every effort to be like young children with their active questioning and searching.  To stop the wonder, is to stop the growth.  It takes work and determination.  In the Lost Keys of Freemasonry by Manly P. Hall, he states, "The world is a school.  We are here to learn, and our presence here proves our need of instruction."  I think our continuous wonder leads us to path of instructions, wisdom, and understanding.
I feel by wonder, we experience, and with experience, we learn.  Hall also calls the world a prison with bars unknown.  Each person struggles to grow and reach or stretch beyond the limitations placed upon the self.  Like a seed first sprouting, a person will extend upward ever so slowly as the roots of knowledge are gained.   With wonder as the seed of knowledge, a tree, full of life, can grow.
One of the greatest gifts given to each person is the strong instinctive sense of wonder. The Quest.  The wonder and then search for answers is what gives a person self knowledge.  The gift is the wanting, yearning, craving, desire, or need to know for ourselves and the world around us.  Knowing or exploring this life is the most precious and 'wonder' full wisdom a person can learn.   This wisdom is not merely given; it must be found so it is earned.
I'm thankful for 'Treasure Hunts', like the Thrill of the Chase and Forrest Fenn, to inspire, awaken, and always encourage to follow this wonder within each of us.
Best of luck with all that you seek!  Treasure the Adventure!  Always!
Follow MW on Social Media: