One of Freemasonry's Greatest Riddles by Nate W. Beck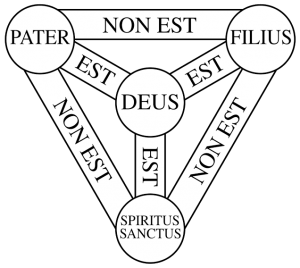 Following article written by:
Like an old familiar ghost, Freemasonry is a topic that haunts my dreams and ideas as a researcher of Biblical mysteries. At least once a year it makes a visit and poses questions that never get answered, but urge me on in the Quest for Truth anyhow.
It's a good time for the strange and mysterious, and the ghosts of dying historical and cultural conundrums. With this time of year for growing things to die and All Hallow's Eve and all.
I'm not a Freemason, but am more familiar with it's history and ritual than most Christians care to be. So, the question my old ghost asks this year is "What Is The Greatest Riddle of Freemasonry, and What Does It Mean?" Honestly, I don't care to answer what it all means, because I honestly do not know. Perhaps no one ever will. Well, there is one guy, but he's not……well never mind on that… But, I will answer the first part of the question. As I do happen to think I know what the Greatest Riddle of Freemasonry actually is….it's something I like to call the "Rule of Three", though perhaps it should be called the Mystery of Three, as much as is the Doctrine of the Christian Trinity. So, here it is. I promise this will be rather short, but profound!
THE RULE OF THREE
An old Masonic document of 1723 titled A Mason's Examination contains a poem that says "If a Master Mason you would be, Observe you well the Rule of Three."
In Craft ritual there are Three Primary Players. They are King Solomon, King Hiram and Hiram Abif the Craftsman. Each of them share a special password known as "The Word of a Master Mason" These three notify the masons who work on the Temple of Jerusalem that they will share in this password when, and only when, the Temple is finished and completed.
All Three agree to only pronounce this special Master Mason Word in the presence of All Three. If any of the Three are not present, or missing, then the Word shall not be spoken and cannot be given. Well, later in our story there are some stone workers who are tired of waiting for this special privilege and they decide to wait til Hiram Abif is alone worshiping in the unfinished Temple to force him to reveal the special PassWord, which he refuses to do, and so is murdered by Three Ruffians!
King Solomon and King Hiram order men to search for the missing Hiram Abif and the missing workers, and they eventually find both Hiram's dead body and the fugitives who murdered him. Then something strange happens. Master Masons are asked to go and seek for that which was lost at the death of Hiram the Grand Master. Master Masons are expected to search for the special Word that can now not be given by either King Solomon or King Hiram.
One of the Greatest Riddle's of Freemasonry is why is the special Word of a Master Mason impossible to reveal without Hiram Abif when the Word was obviously already known to the other Two Kings??? Why are Master Masons charged to locate something that is lost, but at the same time not lost???
"If a Master Mason you would be
Observe you well the Rule of Three?"
What does it all mean? My ghost is not telling.  What do you think?
By Nate W. Beck
Text Copyright 2017 by Nate W. Beck, All Rights Reserved.
.
Follow MW on Social Media: