Nate W. Beck: MW Team Writer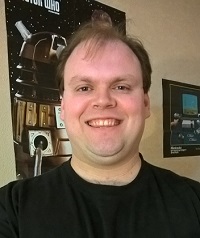 Nate gained a passion for the Bible and it's ancient mysteries and treasures, such as the Ark of the Covenant and Solomon's temple as a teenager.
After graduating Wayne High school in 2002, he devoted his life to Biblical research, writing and analyzing ancient mysteries, while working retail.
He is a resident of Dayton, Ohio and married to a wonderful woman who shares the adventure.
Posts Written on Mysterious Writings:
10 Interesting Facts about the Mysterious King James
The Bible and the Mysterious Masonic Symbol 'G'
Masonic Symbols and Finding the Lost Word of the Master Mason
7 Interesting Facts on the Cube: The Geometric Measure of God
Masonic Symbols from the Bible
The Hidden Treasure of God's Wife
.