Masonic Symbols from the Bible by Nate W. Beck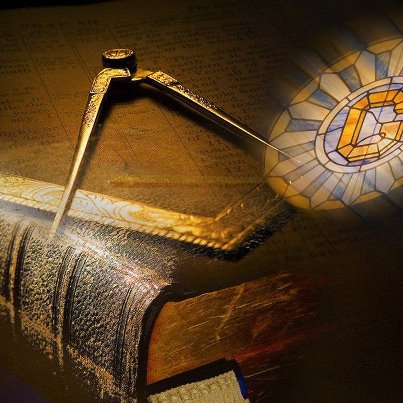 Guest Post by Nate Beck
Nate Beck is an avid researcher on the Bible, Alchemy and other mysteries of God. His knowledge and insight on differing subjects is impressive. He enjoys sharing his findings on the many paths he follows and I am glad to offer some of them here for those interested. Please leave comments for him below.
Masonic Symbols from the Bible
For the past three years I have researched Freemasonry in depth trying to uncover the truth about this organization. During that time, the single thing that has amazed me the most is the fact that Masonry takes many of its major symbols from the Bible! I am not a Mason, but a Bible student, and this has been one of the main underlying factors for why I studied it for that long. Much is said about "Masonic secrets", but I consider this to be their greatest "secret". A secret that is really hidden in plain sight, but which very few actually discuss.
I thought it would be nice to write a short reference guide to these "secrets", showing where in the Bible these things come from. Though these are called "Masonic", really they were in the Bible long before Masonry ever existed. Freemasonry uses so many Biblical elements in fact, that there is actually an absurd theory that Masons had a hand in producing the King James Bible. I don't believe this for a minute, but it is humorous.
It is a fact that the following symbols are used in basic, Blue Lodge Freemasonry with it's degrees of Entered Apprentice, Fellow Craft, and Master Mason. You can confirm this fact in pretty much any Masonic book. These nine are my favorites! I hope you enjoy these Masonic Symbols From the Bible. Many thanks to Jenny for allowing me to post this to Mysterious Writings.
ALL SEEING EYE: Psalm 33:18, Ezra 5:5
COMPASS: Proverbs 8:27-28
CORNERSTONE: Psalm 118:22, Isaiah 28:16
HIRAM: 1 Kings 7:13-14
JACHIN AND BOAZ: 1 Kings 7:21
MIDDAY SUN: Job 11:17, Psalm 55:17, Acts 26:13
PLUMBLINE: Amos 7:7-8, Zechariah 4:10
SQUARE: 1 Kings 7:5, Revelation 21:16, 1 Kings 5:18
WINDING STAIRS: 1 Kings 6:8, Ezekiel 41:7
A King James Bible. Public Domain.
Copyright 2016 by Nathan W. Beck. Not to be reproduced in any form without express permission from the author.
.
Follow MW on Social Media: