March 2013 News and Updates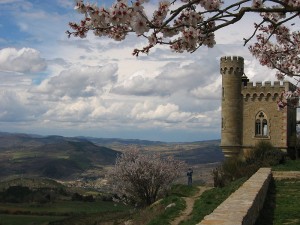 The Rennes Group
Andrew Gough, who participated in Six Questions last September, has announced that he will be stepping down as Chairman of the Rennes Group.  Although Andrew will no longer head the group, dedicated to researching the mystery of Rennes le Chateau since 1992, the study group will continue on under new leadership.  At the time of speaking with Andrew, he said the Rennes Group was unsure who would follow his role.
Andrew is remaining a leader, however.  His work in publishing The Heretic Magazine prominently displays this, and brings new insights to many of the questions concerning the mysterious world today.  Its purpose is to have you have the final answer, though; "What do you believe?" being the magazines headline. His latest, Volume 3, has recently been released and holds research into numerous captivating topics.  Anyone interested in discovering more about the differing perspectives on puzzling subjects will certainly enjoy the informative articles.
I was especially taken by the article written by Richard Webster called Hidden Gems: The Ghosts of Bezu.  Not because of the ghostly aspect, but for his beautifully expressed walk through lost landscapes and his experience on the finding of a true treasure.
Those who are involved with The Thrill of the Chase may know the quote by Secrest shared recently by Forrest Fenn; "They never knew that it was the chase they sought and not the quarry."
How true.  And so no matter what 'mystery' a person sets out to solve; they are sure to find treasure.  In his article, Mr. Webster so elegantly proved this.  It would seem the key is often to find a mystery which one can relish in and continue to quest after.
The Thrill of the Chase
On March 1st, Forrest Fenn provided a clue to his hidden million dollar treasure chest.  Another was given near the end of March.  They are as follows:
March 1st:  "The treasure is hidden higher than 5000 feet above sea level."
March 27th:  "No need to dig up the old outhouses, the treasure is not associated with any structure."
In addition to the clues above, Forrest Fenn has made various appearances talking about his book and why he hid the treasure.  Much of the same information is shared in each of these; however, every now and then, a different wording or story is added.  From these, you may just pick up a hint to lead you in the right direction or to help with the solving of Forrest Fenn's poem.
Recently posted on March 30th, "I love mysteries".  (this is a nice, complete and accurate summary of the hunt).
http://www.santafenewmexican.com/news/local_news/article_7e30a7b9-9fb9-5174-afc4-ea7f316a5d2e.html
March 27th: (new clue given)
http://todaynews.today.com/_news/2013/03/27/17484414-new-clue-released-in-hunt-for-new-mexico-treasure-chest?lite
March 17th: (at the very end, Gadi shares a thought about a 'Gardiner' connection) http://www.kob.com/article/stories/S2966406.shtml?cat=500
March 8th: (this article contains the quote of where Mr. Fenn says someone was within 500ft of the treasure)
http://metro.co.uk/2013/03/08/forrest-fenn-and-the-raiders-of-the-stashed-gold-real-life-indiana-jones-stages-treasure-hunt-3531551/
March 4th:  (this radio program starts around 18:20, but around 21:20, Forrest mentions how his book can help with the clues in the poem)
http://www.cbc.ca/asithappens/popupaudio.html?clipIds=2340337182,2340337651,2340337895
March 1st:  (first televised clue given)
http://todaynews.today.com/_news/2013/03/01/17145372-new-clue-revealed-in-hunt-for-hidden-treasure-worth-millions?lite
Follow MW on Social Media: