How Many Armchair Treasure Hunts Have You Worked On?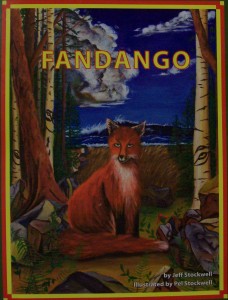 First a huge CONGRATS to Amy S.!  She won January's MW GiveAway!  Her prize, a FREE copy of the Fandango Armchair Treasure Book, is on it's way!
One of the ways to have entered January's MW GiveAway for the chance to win the free copy of the Fandango Armchair Treasure Hunt book was by answering a simple a question.  The question was:
"How many treasure hunts have you worked on?"
Options for answer were:
 Only Forrest Fenn's Treasure Hunt
 More than 5
 Less than 5
 None, unless I win this book! 😊
From the entries, and answers provided in this survey, it seems about 20% of people have worked on More than 5 treasure hunts.
There was a tie percentage of 36% for the answers 'Only Forrest Fenn's Treasure Hunt' and 'Less than 5'.
Around 8% answered, 'None, unless I win this book'.
I thank everyone for participating in the MW GiveAway and providing answers.  Not only do I love hosting MW GiveAways, but the surveys and answers involved help me determine how best to create content for readers on MysteriousWritings.
As many realize MW isn't just a website for Forrest Fenn's hunt, but many others (both past and present). It is a leading source for multiple treasure hunts. And… MW is also a website discussing much more than armchair treasure hunts.  It shares insights on numerous other mysteries and actual lost and found treasures from around the world.  MW loves the search for all kinds of things, and encourages all to- Get Your Quest On!
I love MW, and appreciate all those who visit.  You are inspiring to me!  Thank you.  (Learn more about Fandango)
Next month's GiveAway will begin on February 1st.  It will be announced in the MW Newsletter which is released the 1st of each month, and on MW's website.
Oh, and for those working on the MW treasure hunt: The Sacred Scarab, remember there will be a clue released on the first of each month in the MW Newsletter (and other channels) until it is solved.  The $250 cash prize will be awarded to a winner, and become part of the over $1000 dollars of prizes awarded in MW Treasure Hunts already!
Best of luck to all that you seek!   Treasure the Adventure!
Latest MW Videos:
Winter Time Excitement! (just a fun video of us zooming down our driveway on runner sleds! We take advantage of the snowy/ice weather.  It made a perfect track)
Advice from Forrest Fenn on How to Solve the Poem to Find his Treasure Chest
Follow MW on Social Media: