Hayward Gladwin: MW Team Writer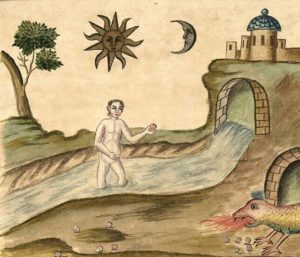 Hayward Gladwin is a writer and researcher based in New York (NY).
His area of interest covers a broad range of subjects including Art, Art History, Cultural Theory, Mythology, Hermeticism and the Western Esoteric Tradition.
Posts Written on Mysterious Writings:
The Mysterious Work of Giordano Bruno
Searching for the Lost Tomb of Alexander the Great~ in Venice?
The Secret and Sacred Geometry in Leonardo's The Last Supper
Hidden Geometry in Da Vinci, Rennes le Chateau, and Maranatha Et in Arcadia Ego
A Masonic Meaning to January 17th?
The Tower of the Knights Templar
The Skull on the Tomb, The Rose on the Cross
A Demon, A Stone, and the Aspirant
.