Forrest Fenn, Tell Me a Story
The following question was featured in the Questions with Fenn segment.  Forrest Fenn's answer is found below.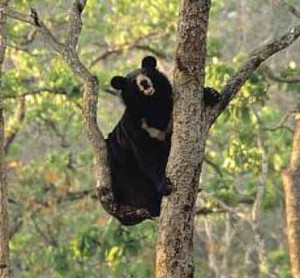 I have a question for Forrest. Do you have another story, not in your book, that you remember your dad or mom telling that has kept with you all these years, and would you be willing to tell it? ~ Fran
I love questions like that Fran, because they make me think.
I remember one time when my dad owned a small cabin camp (they call them motels now) on Boundary Street in West Yellowstone, MT, and we lived for three months each year in several small rooms out behind.
At age about six or so I was playing outside and my mom heard me laughing. She was just inside the screen door and yelled at me, "Forrest, what are you doing?" I said, "nothing mom, just shooting at a bear." She suggested something to the effect that I should try not to get my clothes dirty. After a few more minutes she walked out and looked at me. I had a little bow and arrow set; and the arrows had round red plungers on the tip so that when I licked them and shot at a wall, the arrow would stick to it.
But a tiny black bear cub was about five feet up a tree and I was standing almost beside it shooting arrows that bounced off it's hair. It was great fun picking the arrows up and shooting the bear again, and again. He just looked at me in total bewilderment, but I think he enjoyed the attention.
My mom scarfed me up and ran in the house and slammed the door. For the next few minutes she explained that the cute little cub's mommy was probably around there some place and she might not appreciate me trying to kill her son. "Besides," she said, "killing bears is against the law and I was lucky the sheriff didn't see me because the food in the jail was terrible and they didn't serve hot dogs," or words to that effect.
Black bears were numerous around town in those days and I don't remember anyone being hurt by them. Grizzlies were different and we didn't mess around with those guys.f
Follow MW on Social Media: