Forrest Fenn and Hear Me All and Listen Good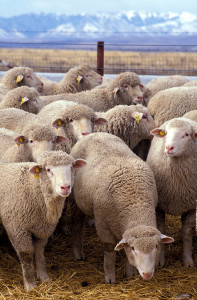 Since I was probably about 16 years old, I have had fun asking the following simple question to people.  Interestingly, I am continually given the wrong answer to the question, multiple times.  It's not a trick question, and to me, it is a perfect example for a 'Hear me all and listen good' question.
I am reminded of the below's account when considering Forrest Fenn's poem and going over the many new Fenn Questions.  I try to ask myself, what is Forrest really saying?  Am I listening to all he has to say, and am I hearing him correctly?
The following will not have the same powerful effect as it would have if I were to speak it to you.  It needs to be said and heard to appreciate fully.  However, ask the question to anyone else and you will soon understand what I am talking about.  I have no doubt about that.  I've been asking it for years.
This is the question that I ask people:
"There are twenty sick sheep.  One dies.  How many are left?"
This is what 99.9% of the people always hear:
"There are twenty six sheep.  One dies.  How many are left?"
Before I ask the question, I tell them it is not a trick question.  And it isn't.  But the #1 answer I get is, of course, 25.
When I tell them the answer is wrong, I ask them again, and clearly say 'twenty sick sheep'.  But they still hear 26 (twenty six)sheep, and so the #2 answer I get is then, 'oh, you didn't say a sheep died, just that 'one of something' died.  So there are still 26 sheep left.'
I tell them again that their answer is wrong and I ask them a third time.  By now, they really listen good.  But you know what, the #3 answer I get is still not the correct answer.  It is usually an argument saying the answer is 25.
But I ask them again.  And after the fourth time, I usually get answers which have something to do with sheep on the right or left or in the middle.  I hear, 'Aha! I can't give you the answer because I don't know how many of the 26 sheep were on the right to begin with!  Can't trick me!'
The first time I heard that answer, I was thinking what the heck are you talking about…lol…my own question tricked me back.  And then I realized they focused on the word 'left' and assumed it must be a clever question having to do with where the Sheep originally were; left or right.  Which it isn't.  I have no idea whether the Sheep were on the left or right.
They still haven't heard me, even though I have always said it clearly to them every time I have said it.
There are many times I have to tell people what I am saying.  The first time they heard it, they took it as 26, and from that time on, no matter how slow or how straightforward I say 'Twenty SICK sheep', they continue to hear twenty SIX sheep (26).
There are even a few times where they insist the answer is 25.
I just walk away and say, I think the answer is 19.
Follow MW on Social Media: