Featured Question with Forrest Fenn: The Bronze Jars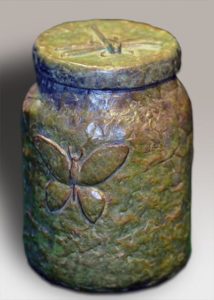 Mr. Fenn, Instinct tells me that you have something more in the jars you've hidden than just your autobiography, like maybe a gold coin or two. Do you think it is harder to find your jars or the chest? ~RPeternell
R,
Each bronze jar I buried contains only my autobiography that is encased in a moisture proof glass container. Today I would be unable locate any of my buried jars or bells.
My hope is that some romantic historian will happen upon one of them in the year 12,016, and think that Forrest Fenn was not just a passer-by to life. f
Best of luck with the Thrill of the Chase and all that you seek!  Treasure the Adventure!
Follow MW on Social Media: