Featured Question with Forrest Fenn and The Thrill of the Chase Treasure Hunt: Toponymy or Geography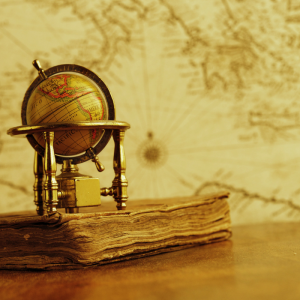 Dear Forrest, What's more important in solving the search, a greater knowledge ("knowlege") of Toponymy or Geography?  ~Chris
I don't know how Toponymy can help you at all Chris (I had to look that word up). But if you knew the geographic location of each clue it would be a map to the treasure. f
Below are some other Questions and Answers you might find interesting:
Featured Question: Warm Waters and Geography
Someone unfamiliar with your poem receives a message that says "meet me where warm waters halt, somewhere in the mountains north of Santa Fe". Would they be able to work out where to go? If they can't, would they need the whole poem, another stanza, or just a line or word to help them on their way? ~Phil Bayman
There are a few words in the poem that are not useful in finding the treasure Phil, but it is risky to discount any of them. You over simplify the clues. There are many places in the Rocky Mountains where warm waters halt, and nearly all of them are north of Santa Fe. Look at the big picture, there are no short cuts. f
Mr. Fenn, Is there any level of knowledge of US history that is required to properly interpret the clues in your poem. ~Steve R
No Steve R, The only requirement is that you figure out what the clues mean. But a comprehensive knowledge of geography might help.f
Hi, Did the same 9 clues exist when you were a kid and to your estimation will they still exist in 100 years and 1000 years? Thanks ~Ron
Thanks Ron, thoughtful questions. The clues did not exist when I was a kid but most of the places the clues refer to did. I think they might still exist in 100 years but the geography probably will change before we reach the next millennia. The Rocky mountains are still moving and associated physical changes will surely have an impact. If you are in the year 3,009 it will be more difficult for you to find the treasure.f
Featured Question: The First Clue
Dear Forrest, You've written an excellent poem that leads us to the location of a fantastic treasure. What do you feel is one of the main reasons it hasn't been found yet? Thanks so much ~ jenny
Jenny, Most of the searchers are very bright and make intelligent comments, either by email or on the blogs, but there seems to be more attention paid to the blaze than to the first clue. Perhaps that's why the treasure hasn't been found. f
Featured Question: Wet Physics
Mr. Fenn,  In your interview with New Mexico True Stories, you mentioned that you know that the treasure is wet. I checked out the date of that interview and it looks like you said that in a February, which could mean that you knew that it had snowed or rained at the site of the treasure chest, or simply because of higher water. Now we are in mid-summer, and if we assume that no storms have passed through recently, would you know that the treasure is wet now? ~Thanks, B
Yes B, physics tells me the treasure is wet. F
Mr. Fenn:  In the past when you have said that several people had figured out the first two clues and then went right past the other clues, would you say that they got lucky and just happened to go to the correct starting area, not fully understanding the poem, or would you say that they did indeed solve the first two clues by understanding the poem and clues? C
Searchers have routinely revealed where they think the treasure was hidden and walked me through the process that took them on that course. That's how I know a few have identified the first two clues. Although others were at the starting point I think their arrival was an aberration and they were oblivious to its connection with the poem. Playing a hunch is not worth much in the search and those who start out by looking for the blaze, are wasting their time.f
Forrest, Did you intend for there to be 9 clues, or did it work out to be just right with 9? ~ halo
Nice thinking halo, I didn't count the clues until the poem had been finalized. Although I changed it a few times over the months I think the number stayed about the same.f
Your words and actions say you are a friend and lover of the environment "more than most." Do you follow Leave No Trace and did you while hiding the chest? ie stay on established trails. ~Buddy
Buddy, I think you're trying to get me in trouble but that's where I am most of the time anyway, so I'll answer your questions.
You may as well ask me if I love the air. I don't know but, I certainly am an appreciator of nature. "Leave no trace" is a rhetorical statement not intended to be taken literally. For instance it is not feasible for you to not leave a footprint somewhere or a dry fly snagged high on a tree limb, left by your back cast. But I agree with the philosophy of the phrase. I dislike seeing beer cans scattered around when I am fantasizing that I am the only person who has ever been in that spot.
Generally speaking, there are places where one should stay on established trails; Yellowstone is one. However, it reminds me of the worn-out axiom, "If you ain't the lead dog, the scenery never changes." When I am in the mountains or in the desert, the last place I want to be is on a trail. Ain't no adventure in that for me. There isn't a human trail in very close proximaty to where I hid the treasure.f
I have a question for Mr. Fenn: When you hid your treasures, did you take the same path that is described in the poem, or were you able to skip some of the steps because of your familiarity with the area?  Thank you Curtis
The clues should be followed in order Curtis. There is no other way to my knowlege. f
Best of luck with all that you seek!   Always Treasure the Adventure!
.
Follow MW on Social Media: