Featured Question with Forrest Fenn and The Thrill of the Chase Treasure Hunt: Jungle Experience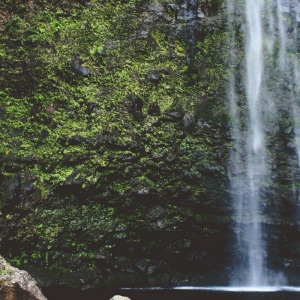 Dear Mr. Fenn,
What other events, wildlife encounters, or thoughts in your resourceful mind might you share about the night you spent in the Laos jungle? ~Kim
P.S. I'm glad you were okay! 🙂
Thank you Kim,
I enjoyed the Laotian jungle. I spent the night under tall trees that had orchids climbing their sides as far up as I could see. It wasn't hot or cold, and it didn't rain, but it sure got dark. Small animals scampered around making scratching noises, but generally the jungle was damp, which deadened many of the sounds.
I knew that tigers and cobras were in the jungle with me, but I figured a chance encounter would be rare.
My biggest threat was behind me.
My airplane was burning and things were happening fast. There was the real possibility that I would be hurt in the ejection or on the landing in the trees. A broken bone would have been bad. Bullets had shattered my canopy so there was a threat that my ejection system wouldn't work. That meant I would have to go over the side and manually pull the ripcord on my parachute. I really didn't want to do that. And there was a remote possibility that a bullet had impacted my tightly packed parachute, and jammed it. If that had happened my worries would have been over.
I was about 1,500' above the trees when I squeezed the two ejection triggers. For the next few seconds I was just along for the ride. Several procedures worked automatically, a cannon in a telescope attached to my seat blew me out of the airplane. At the end of the telescope a rocket fired and propelled me up another 150'. Then a "butt kicker" strap reeled in and forced me away from the seat. I was still going up when my chute deployed, and luck was with me when it hung up in the trees. I was 18" off the ground.
Looking back now I must say that I enjoyed every second of that experience. The next morning a Jolly Green Giant rescue helicopter hoisted me up on a cable about 260 feet through the trees, damaging my body enough to get me a Purple Heart. Then it was up and away to Nakhon Phanom, Thailand, for a cup of coffee, some scrambled eggs, and a needed nap. Things just worked for me Kim, and it can't get much better than that. f
Best of luck with all you seek!  Always Treasure the Adventure!
.
Follow MW on Social Media: