Featured Question with Forrest Fenn and The Thrill of the Chase Treasure Hunt: Contrary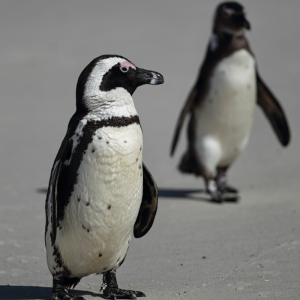 Forrest, you're different. Are you willing to admit it or do I have to point out a few things?
Mary Mary
Well Mz Contrary,
I don't think I'm much different than most other people, but I wish I were. Who wants to be like everyone else? I watch men walking down the street in big cities wearing their copycat coats and ties. They all look just alike, like a bunch of penguins in a Macy's parade.
I'll tell you some habits that are ideosrancric of my nature and you decide if I'm different.
I can't spell or punctuate, but that probably doesn't make me much different. Maybe a little.
About mid-morning I need an astringent fix, so I head for the frig and look for something to sip. I like any kind of olive or pickle juice. Jalapeno pepper juice, yes, but I have to be careful. Worsecheshire sauce is good, but just a slight sip, certainly not a swig. That one takes training. There are others too, like Tabasco, but just a lick off the back of my hand. All I need is something to space me over till lunch.
Afternoons about 3:00, I need a salt fix. It's hard to find salted peanuts anymore. The label says salted, but they really aren't. Pretzels are good while I watch Fox news and get the straight skinny about what's happening in our government. With salted things you have to drink a soda or beer. Water doesn't work.
After dinner I sit and reflect on chores I was supposed to do, but didn't, like take the trash out. I try not to reschedule those things because that's tantamount to admitting I'm lazy. Other times I review the things I did, but shouldn't have done, like forget to feed the ducks.
Life can get complicated if I get carried away so I try to let things smooth themselves out. Those things I can do in capacity as supervisor of my household, In that light I doubt that I'm different from most people. f
PLUS:  NEW SEGMENT on MW:
Six Questions with 'YOU'!

  (substitute 'you' with 'your name/username')

For those searching for Forrest Fenn's Treasure, we would like to ask YOU six questions to answer, and then share them here on site.

The Six Questions are:

1)When did you first hear and learn about the Treasure Hunt?

2)What inspired you to become involved and begin searching?

3)What is your most favorite part about the Treasure Hunt so far?

4)What is your least favorite part about the Treasure Hunt so far?

5)What is the best or most unique thing you found while searching for Forrest Fenn's treasure chest?

6) What more would you like to say?  (Please feel free to add your own Q/A or other comments about the Chase/Forrest here.)  Like in the last Six Questions with Forrest I did, I don't want to limit you to my questions, but give you the opportunity to add what you would like.
Please Submit answers to questions to jennykile@outlook.com with subject heading SIX QUESTIONS.  (can be how long or short you would like)
You are also free to add up to 4 images (more, if it is impossible to narrow down), and any links you might have to your own blog or site.
Any questions about the above, please use email above, and don't hesitate to ask them!
This is an ongoing segment. Submit at any time.  MORE HERE: The Thrill of the Chase Treasure Hunt: Six Questions with 'YOU'
Follow MW on Social Media: