Featured Question and Weekly Words from Forrest Fenn: Roundup for the Year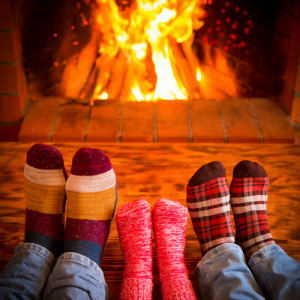 Dear Forrest, with the year closing can you give us a roundup of search activities from your unique vantage point? Thanks so much, Merry Christmas and Happy New Year!     ~jenny
Thanks Jenny, I'll try.
Even as snow smothers most of the Rocky Mountains and icy roads strongly suggest that drivers stay home by the fire, a few intrepid searchers are not listening. Yesterday, another excited woman contacted me saying her ex was lost and incommunicado in Montana. We ganged his answering machine and inbox with messages. Fortunately, today he turned up safe and confused in Missoula.
There are webcams all over the country these days. They give you live weather reports in living color. I just checked the one at Old Faithful and found it snowing with vis about 400.' Still, there were about 15 people walking around. The park is closed to all but snowmobiles.
I like to check the Yellowstone Giant Screen webcam because off in the distance I see an orange railcar that is parked adjacent to the building where I sometime showered as a kid. I didn't do it very often because it cost 50 cents. Bathing in the Madison and Firehole Rivers was free.
Many searchers told me the general area in which they are looking. I didn't read the long emails, but in most of the short ones I looked for key words that would get my attention. Several did this year and I hope my lack of an email response was not taken as a clue.
It is hard to know how many individuals were treasure hunting this summer, but my guess is between 40 and 50,000, most in New Mexico and least in Colorado. Of course I read the many short emails from families who told me and sent photos of their great adventures in the mountains. Thanks to those people.
Hunting reports have slowed to a crawl now that the search areas are mostly shut down for the winter.
Merry Christmas everyone and please be safe. f
The above Featured Question is also Weekly Words from Forrest for December 23rd, 2016. The complete list is here:
Weekly Words From Forrest Fenn
and the link to Featured Questions is here:
Best of luck with the Thrill of the Chase and all that you seek! Treasure the Adventure!
Follow MW on Social Media: