Early Morning Ideas: Featured Question with Forrest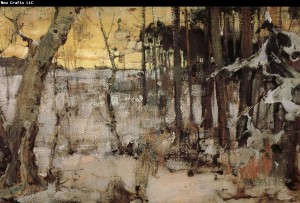 Hi Forrest, in your response to 'Any Regrets?', you mentioned the following:
"….I would wake 0700 every morning and do nothing but think in bed until 0800. My mind would be fresh, the phone wouldn't ring and nobody would knock on my door. That may be the best decision I ever made as so many good ideas have come to me during that hour. Maybe someone will ask me about one of those ideas."
So I'm asking, what are some of those ideas?  ~Thanks ~ Thrill
.
Especially burned into my memory Thrill, was the idea to arrange a cultural exchange program with the Russian government. A few art scholars jazzed me pretty good and I was the butt of some funny jokes, because it was 1975 and the Cold War was in full blast.
Through Armand Hammer and Occidental Petroleum I met Madam Betrova who was the Russian Minister of Culture for Western and American Affairs. She took me to the circus in Moscow and we made a hand-shake deal while the acrobats were swinging through the air.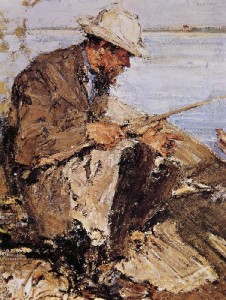 We agreed to a five-year cultural exchange program. As a result of that meeting and lots of telexes going back and forth, I visited seven Russian museums and picked out thirty-six paintings by the Russian/American painter Nicolai Fechin. One was a very large portrait of Vladimir Lenin. The show opened at Fenn Galleries Ltd in Santa Fe with Madam Betrova and various government officials from Washington and Moscow in attendance.
When our show closed we traveled the exhibition to museums in Cody and Seattle. Then our gallery borrowed thirty-six Fechin paintings from American museums and private collections, including our own, and sent them to three Russian cities for exhibition.
The show cost me some tears, a bunch of money, a fight with the State Department, and lots of sleepless nights. But it was favorably reviewed internationally and Fechin's top work has sold in recent years for over $2,000,000.
Follow MW on Social Media: