Don Luenser: MW Team Writer
Author Don Luenser is a retired administrator from the Louisiana Community and Technical College System. During his tenure with the college system, he held the position of Forest Technology Instructor, Curriculum Specialist, Dean of Workforce Development, and Assistant Campus Dean.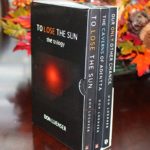 Don is author of the To Lose the Sun trilogy, which includes the books, To Lose the Sun, The Caverns of Adentta, and Our Only Other Chance. These books are available in paperback from ToLoseTheSun's website or the electronic version at Amazon.com.
Don is a longtime resident of the historic town of Natchitoches, Louisiana and a lover of puzzles and mysteries.
Posts Written on Mysterious Writings:
A Treasure Just Around the Next Bend
The Lost Sea, Mysterious Anthodites, and the Largest Underground Lake 
The Mystery of Jean Lafitte (Privateer, Smuggler, Pirate, Patriot, Spy) and His Lost Treasure