CustardQuest Treasure Hunt IV Location Ideas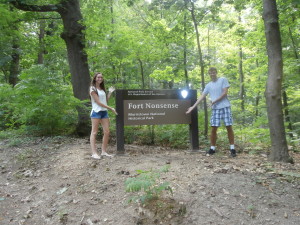 The CustardQuest Treasure Hunt IV involves the search for a hidden stone somewhere across the United States.  This secreted stone has a redeemable code marked on it that has been in place since June 15, 2013. Anyone who follows the clues within the investigative story found on the CustardQuest.com website, and retrieves the stone, can then claim the prize of $200.
I personally like the Morristown New Jersey area to at least be hinted at, if not be the general area for where the stone is hidden.
There are a few reasons for this.  Actually 5.  And I find this number appealing because 'five times' is mentioned in the 'investigative coded story' more than once.  This makes me consider (although I still keep other options open) that the following 'five locations' are possibly hinted at within Custard's tale for an additional reason.
The Five locations I feel might be hinted at within the Story are as follows.
*Lewis Morris County Park in Morristown NJ.  A Warrior Dash took place here and this type of competition is mentioned in the coded text. This, along with other connections that seem to indicate New Jersey, seem to lean towards the 'general area' of Morristown.
*FosterFields (living historical farm) is in Morristown. Within the story is an 'imaginary friend' of the character 'LeeAnn'. We have hints to rhymes, and so I like the connection that one of LeeAnn Rimes popular songs was Blue. There was a popular kids show called Foster's Home for Imaginary Friends, and the main 'imaginary friend' of this 'foster home' was named BLUE. Blue (imaginary friend) is linked to LeeAnn then in the story too…and so the location of FosterFields.
*There are hints to Thomas Paine.  Burnham Park in Morristown is one of only two parks with a statue of him.
*Fort Nonsense is also in Morristown, and the story talks about being confused and a Fort. If you look into how the other hunts are solved, you would notice how words from the text are taken out and can hint to the area too. HILL and CREST are two words in relative close position of the text, and that is a name of the street between Burnham Park and Fort Nonsense.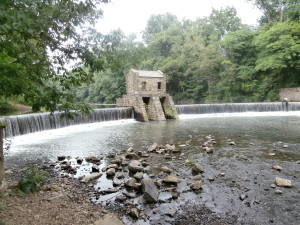 *A possible fifth clue to Morristown is in the story we are told Custard didn't 'SPEED WELL' over a pile of mulch. There is a 'Speed Well' Park in Morristown AND at this location is/was a 'wedding gown display' and 'the SS Savannah (Devil went down to Georgia).  Both wedding and maybe Georgia are hinted at in the story (plus a Historical Huff home was there and that too is mentioned).
I visited SpeedWell, but the historical part is closed during the winter season, so I'm not thinking it can be there.
However, what I'm considering with these 5 locations that to me seem hinted at in the text, is maybe the center point provides a location or they are hinted at for another reason to use for decoding the final location of the 200 dollar stone.  Just sharing thoughts.
I think this hunt needs solved (:)) Anyone else think so?  I live relatively close to Morristown, and will be going back soon. If you have a specific spot you like, I would check it out for you, if wanted. (you keep the prize/I would just retrieve it for you)
Best of luck with whatever you seek! Treasure the Adventure!
Please feel free to friend/follow me on Facebook as I continue to share stories of Mystery, Adventure, and the Search for Treasures.
or Subscribe to MW YouTube Channel. Here is a video of us on search at these places:
Follow MW on Social Media: