Cave Exploring and Geocaching with Mahlon and Jenny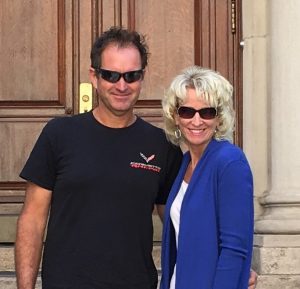 This is exciting! MW is leading the way into the Search for treasures (of all kinds), mystery, and adventure, AND now expanding! Although we are still figuring things out, Mahlon and I have just posted our first YouTube videos.
We love to explore a lot of different things and places together, so we thought we would start sharing some of these adventures with you all through YouTube.   We often let 'treasure hunting' take us to new places, so the videos will involve these explorations!  Plus, sometimes, just from home, we'll talk about the various treasure hunts we've gone or work on (which are many!) and the clues or ideas leading us to those places.
We're just getting started, but having lots of fun.  Please join us and subscribe to the MW channel as there is much more to come.
The first video is about a cave we went to find and explore.  On our way back from the cave, we met up with a hiker who was searching for Jack O'Lantern mushrooms. You have to hear what is so special about them!  So cool! It was a great part of the trip.  That seems to be what always happen when you get out and about.  You meet different people and learn such interesting things.  It's part of the treasure found!
The other video is about Geocaching.  Like 'treasure hunting', Mahlon and I use geocaching to discover neat places.  That was the case with this place in the video.  If it wasn't for a hidden geocache there, we wouldn't have ever visited the location.  I wrote about it before, but decided to create a video on it too.
Hope you enjoy and will join us on our YouTube discoveries!
Going to first find and then explore a Cave and Meet the Mushroom Man 🙂

Find a Geocache with us!

Follow MW on Social Media: