A Treasure Just Around the Next Bend
By Don Luenser
A Treasure Just Around the Next Bend
Earlier in June 2017, a couple of boaters were on the Red River just north of Shreveport Louisiana.   They were thinking that it was going to be just another ordinary day of enjoying boating in the unusually cooler weather for June, in Louisiana, when they noticed something unusual on the bank of the river, partially covered in the sandy silt.
At first they didn't realize the marvelous treasure that they found, but after further investigation, they realized that it was special.  They contacted the Louisiana Department of Wildlife and Fisheries who in turn contacted the Division of Archaeology.  They had found a prehistoric Native American dugout canoe.
Dr. Chip McGimsey, State Archaeologist secured the landowners permission and Dr. Jeff Girard visited the discovery.  He recorded the canoe as being 33 feet  (10.2 meters)  long and 3 feet (90cm) wide.  It is one piece and was made from a very large tree.
A piece of the wood was sent for radiocarbon dating which does not give a specific date, but the tree the dugout was made is estimated to be somewhere between 1300 and 1420 AD, which confirms the dugout to be Native American.
The landowner has donated the dugout canoe to the state.  It was removed and sent to Texas A&M, who agreed to hold the canoe until the conservation process can begin.  The dugout will be displayed locally after the conservation process is completed.
This is another example of never knowing what is just around the next bend.
~ by MW TeamWriter Don Luenser
Author Don Luenser is a retired administrator from the Louisiana Community and Technical College System. During his tenure with the college system, he held the position of Forest Technology Instructor, Curriculum Specialist, Dean of Workforce Development, and Assistant Campus Dean.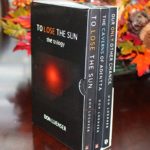 Don is author of the To Lose the Suntrilogy, which includes the books, To Lose the Sun, The Caverns of Adentta, and Our Only Other Chance. These books are available in paperback from ToLoseTheSun's website or the electronic version at Amazon.com.
Don is a longtime resident of the historic town of Natchitoches, Louisiana and a lover of puzzles and mysteries.
Read his full profile and links to other articles HERE.
.
Follow MW on Social Media: